We are very excited to announce the results of FRIDA's second Grant Cycle and welcome 13 dynamic new groups from Trinidad & Tobago, Brazil, Nicaragua, Mexico, Afghanistan, Kyrgyzstan,  Slovenia, Romania, Burundi, Nigeria, Zimbabwe and Vietnam. This brings our total number of grantees to 26! We are honored to be working with all of our grantee partners and look forward to sharing more about their work with you soon.  As you will see the grantees are all using brave, creative and innovative tactics to make change in their communities.
Here they are…
FRIDA's 2013 New Grantees!
Catchafyah Feminist Network,Caribbean (Regional)
Founded in 2012, we are a collection of passionate, Caribbean activists, comprised of both individuals and organisations. We advocate for social, political and economic justice and empowerment, particularly gender justice, gender equity and gender equality. We embrace feminist principles and denounce the marginalisation and oppression of any group, particularly girls and women. We are currently working on a media campaign called Eye2Eye, focused on the production of infographics and other visual media to initiate public conversation on violence against women and girls.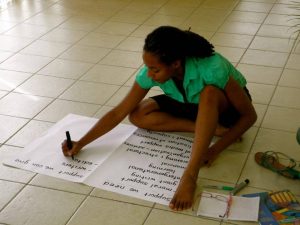 Coalition Burundaise des Jeunes Filles Contre le Sida – GYCA/Burundi
Founded in 2010, with 92 members we contribute to the advancement of sexual rights of young girls from sexual minorities, improving their knowledge of HIV/AIDS and sexual reproductive health. We aim to empower sex workers, lesbians, transgender and girls living with HIV/AIDS to better advocate for their rights, combat all forms of discrimination and stigma related to their sexual orientation and allow them to make decisions that affect their lives. We also undertake policy advocacy against laws and harmful traditional practices; initiate a framework for dialogue, share best practices and build collaborative networks with community members and other organizations at local, national and international level. We hope to contribute to the reduction of HIV prevalence and vulnerability of young people.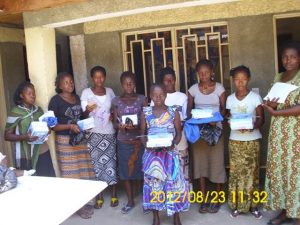 Colectivo Las Cirujanas, Mexico
Founded in 2009, we are a group of young feminist queers working in Mexico City, to generate cultural spaces of feminist -political-alternatives. We create the "FEMSTIVAL", a space supporting transformative feminist art anywhere in the world. This is an alternative festival where feminist expression, innovation of ideas, strategies for human rights and stopping violence against women and trans-people converge. We are fighting for collective change of consciousness through art-political in Mexico. Each year we launch an open call for anyone who wants to participate or come. We especially seek to support and influence young women and artists seeking space to express their ideas or work.
Femin Ijtihad ("Critical thinking")/ Strategic Advocacy for Human Rights, Afghanistan
Founded in 2009, with 20 members. We support women's rights in Afghanistan through legal research and grassroots trainings to civil society organizations and women's rights groups. We bring legal expertise to frame and tackle gender-stereotypes and misinterpretations of law and run workshops to bridge the gap between academia and activism. We aim to train activists, journalists, women's rights organizations' workers and lawyers to feel confident to defend women's rights in their work. We aim to give them the legal tools that will help them construct solid legal arguments and empower them to make brave choices.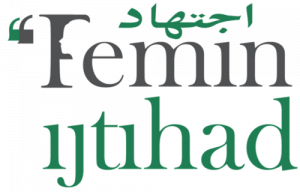 Girls of the World: March of Women / Jóvenes feministas de la Marcha Mundial de las Mujeres, Brazil
Founded in 2011, we are a group of 50 young feminists working to integrate and visualize feminist culture through workshops, outreach and feminist festivals. We support self-organising of women, affirming a vision of feminist activism, building alliances with other movements fighting for social transformation. We work with young women in communities in rural areas such as the outskirts of Fortaleza and young university students of Ceará, using creative methodologies such as drum workshops and making props.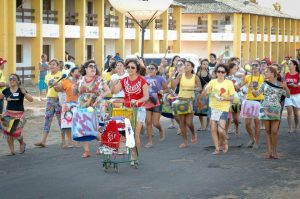 Grupo de Mujeres Xitlali, Nicaragua
Founded in 2011 we are a group of 30 young women working to promote the human rights of indigenous young people in Masaya, Nicaragua. Our group contributes to the integral development of young women through education with a feminist perspective that encourages indigenous or rural young women to participate in their communities. We work to provide advocacy knowledge to young and rural people from 8 communities in Masaya department, Nicaragua.
Her Zimbabwe, Zimbabwe
Founded in 2012, Her Zimbabwe seeks to raise awareness about Zimbabwean women's lives by creating a digital repository of knowledge through unique content generation, documentation and visualisation of Zimbabwean women's issues. Using a web-based platform, incorporating Facebook, Twitter, we seek to engage and capacitate Zimbabwean women to move into the new media sector as shapers and influencers of discourse through training and skills sharing. We target women aged 20-35 but also integrate voices of men. Her Zimbabwe was created as a direct response to the need to provide feminist space online for women, led by women.  We hope to effectively use social media – to cultivate and document Zimbabwean feminist narratives.

Living my life, Vietnam
Founded in 2012, with 20 members, our team was born with the idea to promote sexual rights and media projects focused on preventing HIV / AIDS for female sex workers group and lesbians in Vietnam. Our activities include by providing free condoms and safe sex information, organizing events and cultural shows aiming to create a playground for active communication and exchange. Using the the slogan "For a diversified sexuality society" and creating a space for dialogue, we hope to do much more for the sexual rights of female sex workers and lesbians in Vietnam.
The Group for Feminist Interventions, Romania
The Group for Feminist Interventions is a feminist action group, organized horizontally, functioning through consensus and through the practical logic of affinity groups. We are committed to feminism in our activism and our daily lives and our politics fall towards the radical side of the spectrum. We work on gendered violence, hate-speech, women's empowerment through direct action, and creating a safe space for discussion and establishing tactical, project based feminist networks. Our interest in working on gendered violence is motivated by personal experiences and a local context that is increasingly disempowering and violent: laws restricting access to justice, the increasing power of the religious right-wing, and no rape crisis assistance of any kind. To counter this, we aim to create a face-to-face and online feminist support framework for rape crises
REVOLT SOCIAL WORKERS, Slovenia
Founded in 2012, we are a group of 14 young women working in the field of social work, experiencing first hand the economic and social changes happening in our communities. We advance women's rights, non-violence and an economic system that provides opportunities for all. We aim to bring together women's and feminist organisations protecting and fighting for the rights of young women and open up public space to speak about women's rights in Slovenia. In particular we work with the most marginalised groups such as women with mental health disabilities, lesbian young women and poor/unemployed women, using direct action, workshops, art and activism and creative tactics to start public dialogue and empower young women.
Women's Health and Equal Rights Initiative, Nigeria
Women's Health and Equal Rights (WHER) Initiative, Nigeria, Founded in 2011. We aim to provide a platform for the promotion of the well-being and protection of the rights of women and girls through advocacy, education and empowerment. We work with sexual minority women aged 18-30 years old in Abuja, Nigeria. We create awareness of women's health issues for sexual minority women, provide social support services such as community networking, counseling, legal services and to influence policies/laws affecting women, girls, sexual minorities through advocacy. We hope to create a peer education network and initiate helpline services for sexual/physical violence, support groups using social media and provide a mentoring program. Additionally, we will organize human rights sensitization workshops and document human rights violations against sexual minority women in Nigeria.
Womantra, Trinidad & Tobago
 Founded in 2011, is a feminist group that promotes progressive discourse on women's rights and LGBT concerns. We have over 400 members spread throughout the Caribbean region and beyond. This online forum seeks to provide a safe space for women to share experiences and knowledge, offering 'alternative' news or information about women and sharing opportunities in academia and advocacy. "Sister-Sister," is a mentoring program which will focus on young women entering secondary school after their 11+ exams. We have identified this transition period to be critical to girl's development and the program is geared toward preparing them for a completely new context of academic and social life.
Bishkek Feminist Collective SQ, Kyrgyzstan 
Founded in 2012, with 50 members, we are a feminist group of activists working on principles of collective emancipation, solidarity, mutual support and equal decision-making, and non-violence. Our mission is to promote feminist values of ending all forms of oppression in Bishkek. Some of our goals are to create a feminist network of residents, communities, organizations and initiatives in Bishkek; to contribute to building solidarity with existing civil society movements which share our values of justice and human rights; to provide feminist space and share practices, especially educational resources and activities on resisting oppression and violence, and to build informed alliances and partnerships
(Bishkek Feminist Collective SQ is a non financial grantee partner, but will be receiving capacity development support & networking opportunities and is a key part of the FRIDA Family. Stay tuned for more details on this.) 
FRIDA 2012 Partners that have been renewed!
Association of Young Women for the Culture and Development of Haïti, Haiti
Founded in 2008, we are a group of young women concerned with the high levels of violence against women in Haiti. We are committed to improving the living conditions of young women and girls in Haiti, defending and promoting women's rights and in particular to fighting against the commercial sexual exploitation of young women and girls.
Civil Society & Helping Hand NGO, Georgia
Our mission is to support the personal and leadership skills of young women in Georgia. We are working with homeless, orphaned, young women living in conflict zones and other at-risk groups to implement a series of programs for young women and girls that provide information on health care, economic independence, women's rights, and gender equity in a democratic society.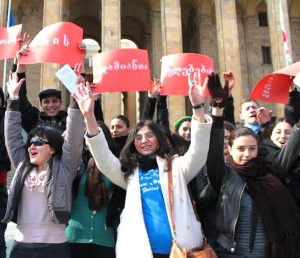 Crested Crane Lighters (CCL), Uganda
Founded in 2010, we are a group of young women and transgender sex workers with an aim to protect and advance the rights of female sex workers and their children. We do this by advocating for the adoption of international human rights policies in national legislation and by working to document and report violence experienced by young sex workers.
Empowering Muslim Women, Philippines
Founded in 2011, we are a group of young Filipino Muslim women standing against discrimination and social exclusion in Manila. We conduct focus group discussions and personal interviews with young women because we believe it is important to tell the stories of discrimination experienced by young Muslim women in our country. We use our stories to propose policy recommendations to local government agencies.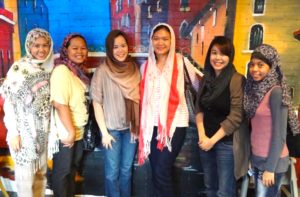 Equal Rights, Armenia
Founded in 2011, our group seeks to promote the advancement of young women in politics, the economy, social life and to further their personal and professional development. Through our various activities we aim to advocate against gender stereotypes which hinder the advancement of women in our country.
Our group was founded in 2011. Our members include young women in schools, domestic workers, young migrant women, those who are living apart from their families and young mothers. Together we organize a camp where we have the space to share and strategize activities to address women's rights  issues in Jamaica (including violence against women, sexual health, HIV/AIDS economic security etc.) Our camp space is led by young women for young women.
Juana Guzman Collective, Colombia
As a group of young feminists we stand against racism, patriarchy and imposed heterosexual norms that affect our lives. We work with young women in prisons to help them know and recognize their rights. In the next year, we would like to publish a booklet that sums up our reflections and experiences of the rights abuses and challenges young women in Colombian jails face.
Radical Queer Affinity Collective, Hungary
We are RADICAL: We favour non-institutionalized means of activism, and strive to rupture and dismantle dominant structures of privilege and power via direct action, art, and alternative reclamation of spaces. We are QUEER: We aspire to disrupt the limiting imperatives of heteronormativity, homonormativity, and reproduction. Our AFFINITY: Our community is based on the ideals of mutual trust and respect for each other. We value personal integrity, and passion for what we do and what we stand for. COLLECTIVE: Our group is an autonomous, decentralized entity, in which we strive for non-hierarchical, consensus-based decision-making.
Ruidad Weekly Publication, Afghanistan
Founded in 2011, our group aims to support young feminist activists by providing a platform for them to effectively communicate women's rights issues in Afghanistan. We are working to publish Afghanistan's first feminist magazine which we aim to share with 800 Afghan youth in high schools and universities in Kabul and Heraat.
Tumba Lata, Philippines
We are a group of young lesbian women concerned with raising awareness of women's rights and feminist issues among young Moro (Tausug and Sama Muslim) women. We do this through Speakouts, syeyring (life sharing), Poetry readings, and story writing. In the next year we would like to make a publication of lesbian stories, poems, and interviews. This is a way to express the issues we face and share our understanding of the world.
Yocoyani, Mexico
We are a group of young feminists working to advance, promote and defend women living in the poor urban areas of Guadalajara and the Zapatista communities of Chiapas. Founded in 2009, we work with other young women and encourage them to start talking about their rights in the context of the violence they are facing, and on other issues such as homosexuality where there is resistance to even talk about these things.
Young Feminists Movement (Y-Fem), Namibia
Y-Fem was founded in 2010 and aims to create awareness on women's human rights with a particular focus on HIV/AIDS, reproductive health, LGBTQ rights and sexuality. Through our work, we aim to raise feminist consciousness among young women in Namibia and draw attention to all forms of discrimination and oppression as it impacts our lives and choices.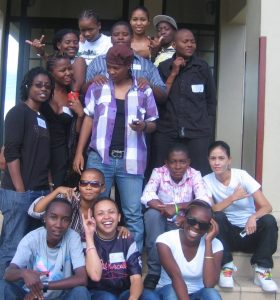 Young Women for Change, Nepal
Founded in 2010, our group seeks to encourage and to make young women aware of their rights. To do this we carry out various programs in different regions of Nepal.  Even with the huge political changes that have occurred in our country, women are still discriminated against. Many young women and adolescent girls are tricked into foreign employment and trafficked and they are also sexually exploited. As young feminists we are raising our voices against these issues.