My name is Mbali Khumalo Program Officer for SSA and Knowledge Co-creation, Learning, and Sharing at FRIDA and I am excited to share with you some updates from a historic virtual convening that I had the pleasure of coordinating and overseeing.
In June 2021, FRIDA successfully coordinated its first ever West, East, Southern and Central African (WESCA) virtual convening: a collaborative space that brought together 100+ young feminist activists from the region, including grantee partners, board members, staff and regional advisors. Spread over three days, this was a sacred and shared virtual space for all our wisdom and synergies to combine. With an agenda collectively developed by a committee of FRIDA community members, the convening was centered on three core principles of transparency, care and accountability.
FRIDA recognizes the reality of digital burnout and inequitable access to digital spaces that have been heightened due to the overwhelming amount of screen time during this pandemic. Nevertheless, it was critical that we were deliberate in honoring our commitment to collective care, healing accessibility and well-being in curating this virtual space. For us, this manifested through the on-boarding of a care facilitator, providing tech and care stipends for each participant, dance breaks, music meditations, de-centering English as the facilitation language, and having simultaneous sign language interpretations for the first time at a virtual FRIDA convening.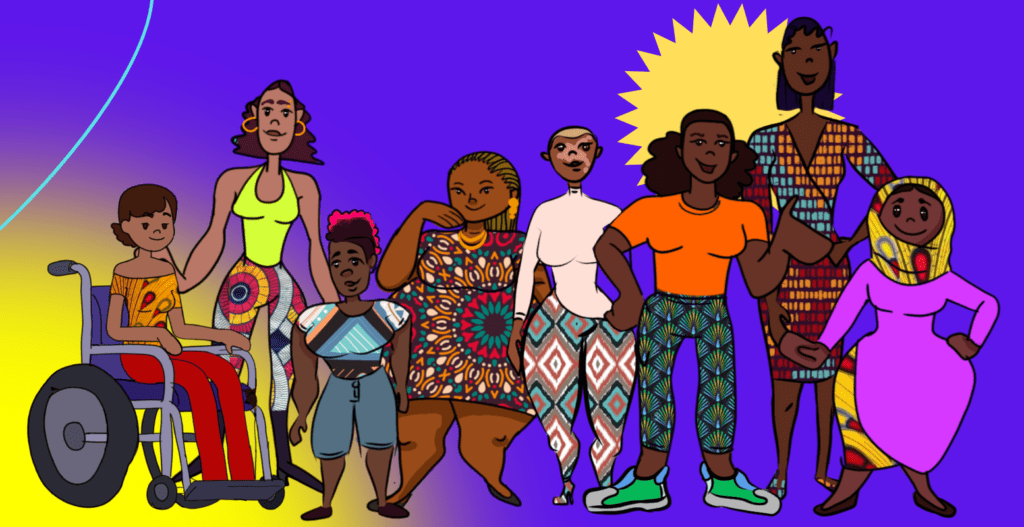 ---
Young feminists are the experts of their own realities and this convening was a poignant moment for grantee partners to reflect on some of the key thematic issues they are working on, including:
---
Period poverty
Gender Based Violence and the Impacts of Covid 19 on African feminist work
Access to Hormone Replacement Therapy (HRT)
Climate smart agriculture and climate justice
Digital rights and technology for African women
Self-care for FRIDA grantees and African feminists
FRIDA is committed to listening, learning and integrating strategies that challenge the grantee-grantor power dynamic. What do young African feminists want from funders? How can funders show up better for the activists on the ground who are working towards a feminist future? These are important questions to pose, especially if we want to offer support from a space of responsibility and authenticity. In the WESCA convening, young feminists clearly identified what they need from funders and some of the ways in which donors can show up in solidarity to their movement work:
More knowledge-sharing opportunities
Sustainable resource mobilization and donor engagement
Improved grant making processes
More flexible and accessible application and reporting processes
Encouraging collaborative funding as opposed to competitive
Too often, young feminists work from a place of limited resources, representational space, and respect for their agency. As organizations at their service, we are responsible for creating conducive conditions for them to dream, collaborate and lead from a place of abundance. I reflected on some of these learnings as I accompanied the FRIDA community in this process. Click here to read 'A Practical Young Feminist Guide to Global Convenings' in which I lay down a few things to consider when creating an inclusive and enriching space for all.
My heart is filled with gratitude to the entire community of young feminists who played a role in this bountiful space. May we keep dreaming, creating and envisioning together! Our futures are bright and beautiful, because we are in it.
With love and hope,
Mbali, on behalf of all of us at FRIDA