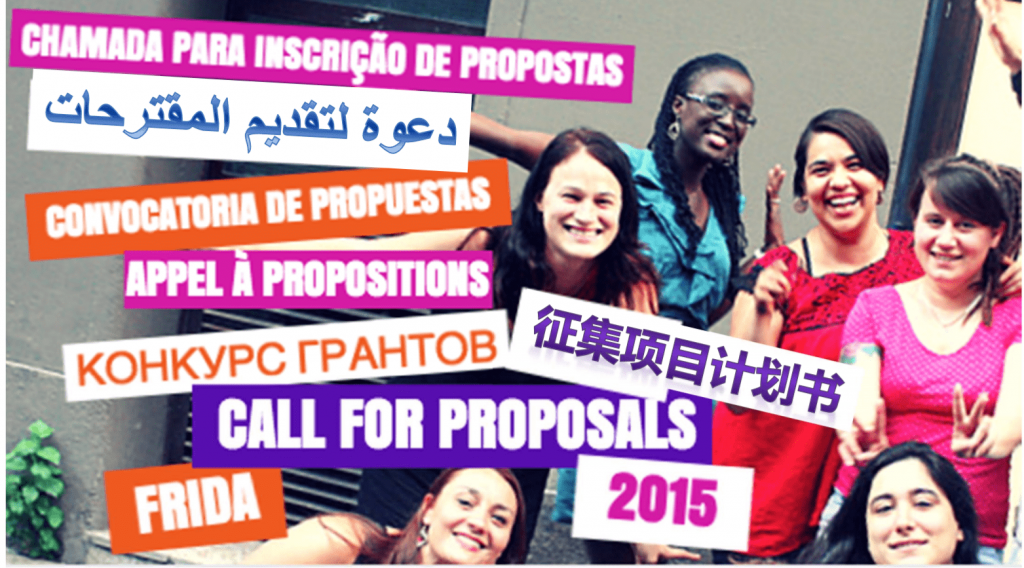 The call for proposals for FRIDA's 2015 cycle is now closed. Please follow our Facebook page and subscribe to our newsletter for latest updates.
Today is International Youth Day and we want to send a big shout out to all the young feminist activists all over the world for working courageously to create a more just world. We couldn't think of a better way to celebrate this day than by launching our fourth call for proposals!
For all the young feminist activists: here's a chance for you to continue doing the awesome work that you've been doing. If you are a young feminist group from the Global South, apply for a FRIDA grant!
FRIDA grants are flexible – they can be used for your activities, projects, and programs AND cover your core operating costs like space rental, office supplies, and salaries.
FRIDA uses a participatory process to select its grants – this means all eligible applicants get to vote on what they think are the biggest priorities in their region.
FRIDA provides more than just financial support – if your group is successful, you will also have the opportunity to strengthen your group's capacity through additional funds, trainings, and community support through a network of other young feminist groups.
So, what are you waiting for? The call is only open for a few weeks! Deadline for submission extended to: September 20, 2015.
Check out the eligibility criteria, commonly asked questions and the application form on our website. Groups can apply in up to seven languages: English, Arabic, Russian, French, Spanish, Portuguese and Chinese.
Please help us spread the word to as many young feminist groups as you can!
Good luck and have fun!
Devi, Ruby, Nevin, Boikanyo, Monika, Jovana, Deepa with FRIDA's global advisory committee
PS. Will you celebrate International Youth Day with us? If you would like to contribute towards strengthening the young feminist movement, follow this link and make a one-time donation or set up a monthly gift!