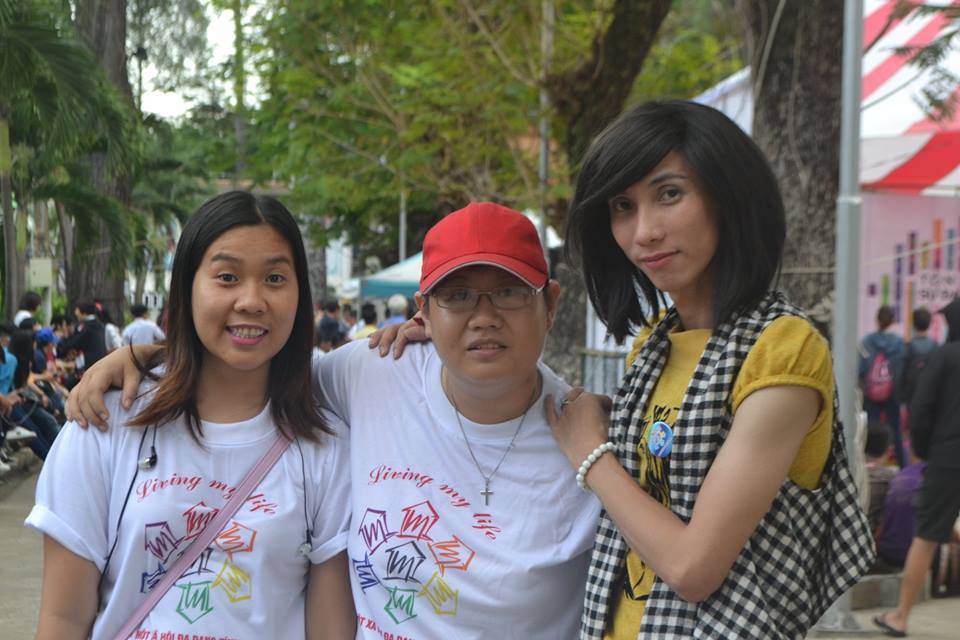 Our latest photo of the month is of the co-founders of Living My Life at a recent event, showing off their group's logo.
If you look at their logo, you will see it looks like a house, representing the safe space provided by the group, to young lesbian, bisexual, and trans people who face harsh discrimination from their families and communities in Ho Chi Minh City, Vietnam. We missed it at first, but if you look more closely, you will see it is made up of the letters L – M -L, the group's acronym. We think it's so creative!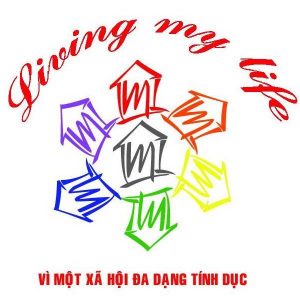 Living My Life has been a grantee partner of FRIDA since 2013. In addition to offering emergency housing, the group helps with job placements, holds information workshops, and organizes solidarity events for the LBT community.