The commemoration of International Women's Day was birthed by a demand for justice for marginalized women workers. March 8th has since evolved into a day designated to celebrating women and advocating for gender equality, globally.
Well-intentioned, but quite nebulous, the commemoration of International Women's Day often lacks a critical connection to the work that is necessary to support and sustain the feminist movements that are fighting against the oppression of marginalized people for justice and liberation, everywhere.
The theme for this year's International Women's Day #EmbraceEquity beckons us all to imagine "A world free of bias, stereotypes, and discrimination. A world that's diverse, equitable, and inclusive. A world where difference is valued and celebrated." This gender utopia feminist future is fantasized about but it will never exist without amplifying, supporting, and resourcing the feminists who are creating the change we dream of.
Liberation and justice have always been achieved through the relentless work of people who continue to show up in the face of subjugation, fascism, and violence; in particular youth, sex workers, LGBTQIA folk, disabled people, and Black, brown, and Indigenous people. This 8M, we shine a light on the reality of activists who are fighting oppressive systems, with gratitude, hope, and solidarity.
Equity and progress will be a direct result of our collective commitment to action, not only today but year-round.
---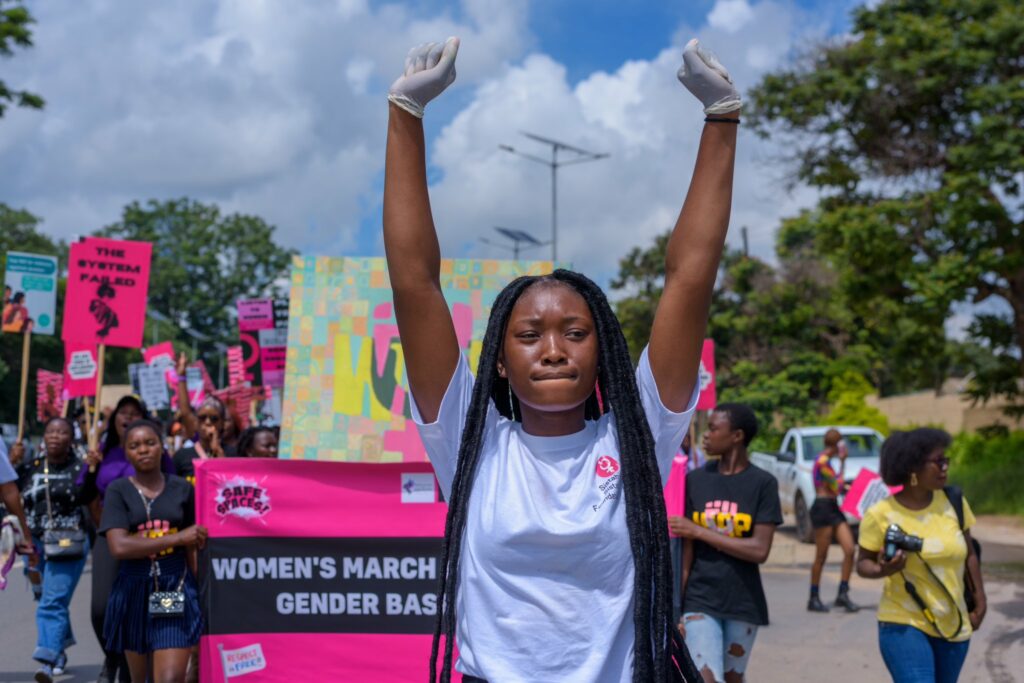 Zambia has reported over 20,000 annual incidents of gender-based violence. On March 4, the Zambian feminist group Sistah Sistah Foundation hosted a powerful march to demand freedom, and bodily autonomy while protesting rampant GBV. The march resulted in the arrest and detainment of 4 feminists in attendance, including a member of the FRIDA community. This IWD, Sistah Sistah shares "our message remains to amplify the injustice victims of sexual and gender-based violence face in Zambia, the increased harassment and cyberbullying women girls face online on social media platforms, and the lack of attention to these cases that often go uncovered by the media and unnoticed by the public. Until women and girls are free of these injustices, we are far from being happy women." Read FRIDA's full statement of solidarity, here.
---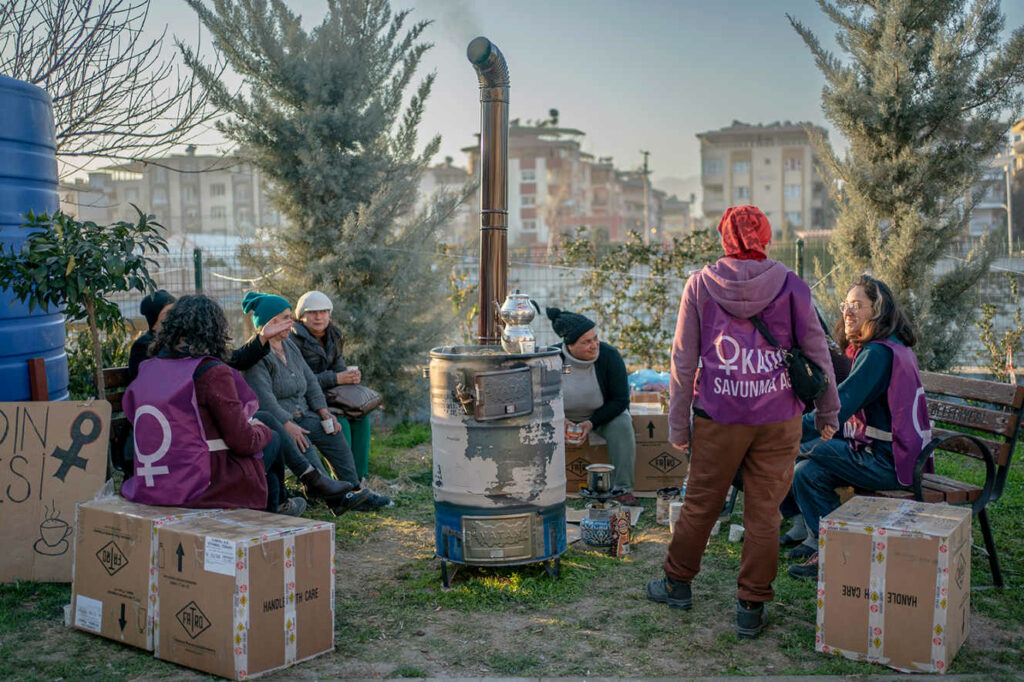 People in Turkey and Syria are still reeling from the devastating effects of the earthquakes in February which killed, injured, and disenfranchised tens of thousands of people. As is the case with all-natural disasters, women, girls and people of marginalized genders are among the most affected by, and least responded to, during humanitarian crises. In an environment that was grappling with gender injustice before the earthquake, there is now increased gender-based violence, period poverty, and more.
Amidst the turmoil, feminists are showing up and groups like Kadin Savunmasi are on the frontlines, organizing to respond to urgent needs. On March 5, thousands of women marched through the streets demanding an end to femicide and abuse.
---

Transgender climate activists in India are leading solutions to tackle the climate crisis head-on. Kalki Subramaniam, a Coimbatore-based climate activist is part of a collective whose work highlights the connections between the effects of the climate crisis and the vulnerability of trans and non-binary people. "So far, we've been dealing with problems tied to our very existence … I feel climate change will disrupt our lives further if we don't step up now."
South Asian trans activists are taking an intersectional approach to their organizing by advocating for the implementation of trans-focused disaster response policies and participating in solution-oriented climate justice action.
---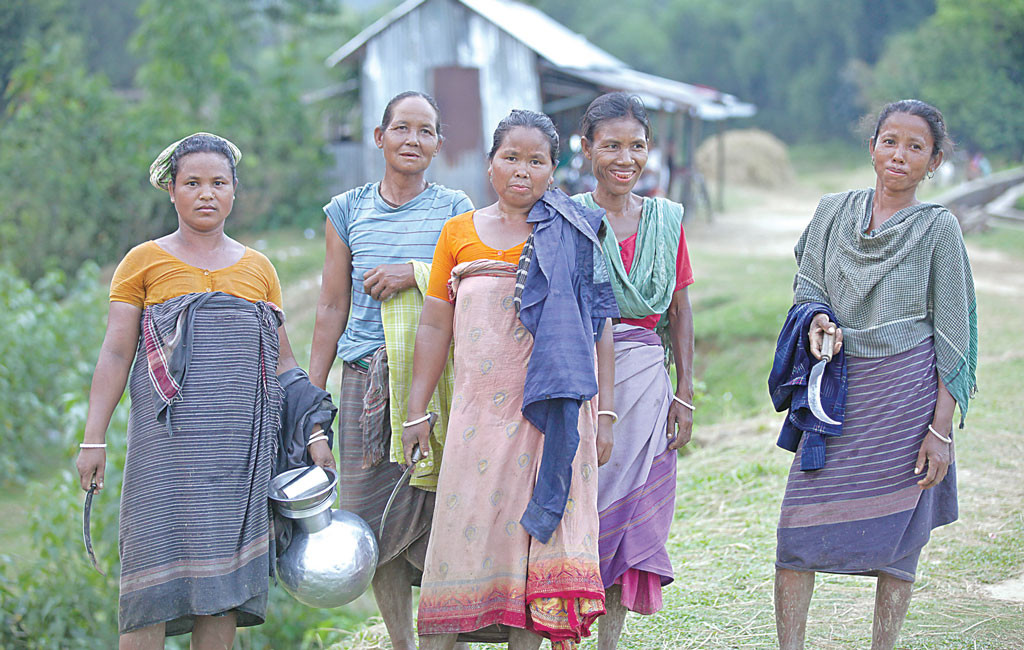 Where is the equity in tech and data? The 67th Commission on the Status of Women (CSW) is currently underway at the United Nations Headquarters in New York City with a theme of "Innovation and technological change, and education in the digital age for achieving gender equality and the empowerment of all women and girls". However, the global reality reflects major tech inequity where Indigenous and rural communities from Bangladesh to Mexico are being left behind. Inaccessible resources are creating a digital divide that will only serve to disenfranchise the world's most vulnerable populations. UN Women's Secretary General Sima Bahous shared in the CSW67 Opening statement, "we must place the principles of inclusion, intersectionality, and systemic change at the core of digitalization."
As technology becomes more and more relevant and necessary to the advancement of movements, donors have a responsibility to prioritize the participation, inclusion, and resourcing of systematically excluded communities.
---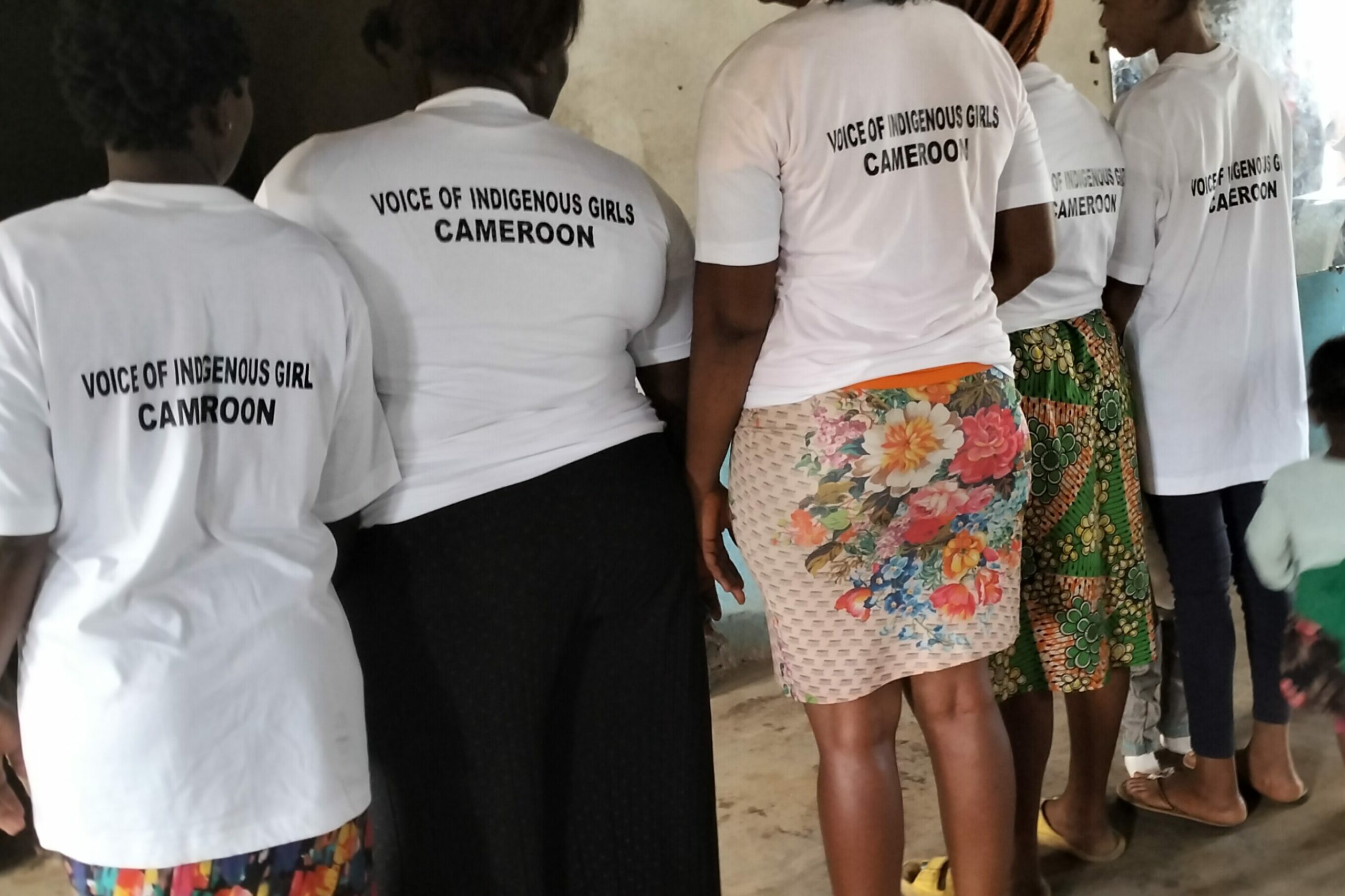 FRIDA Grantee Partners are exemplifying their commitment to intersectionality through action and we love to see it!
Voice of Indigenous Girls, Cameroon is a civil society group that has been mobilizing for the rights of Indigenous women and girls in their community including access to land, access to education, economic justice, and the development of sustainable opportunities for indigenous women with disabilities.
Trans Alive Initiative Uganda is a civil society organization whose work supports local trans and gender non-conforming communities providing access to safe spaces and resources. Recently they focused on providing digital and cyber security training for local feminists, trans women, sex workers, and gender non-conforming youth in the Northern region.
FRIDA Grantee Partner Feminitt is a fierce collective of sex-positive young feminists who are making waves in Trinidad and Tobago and the wider Caribbean through education, engagement, providing access to resources, and alleviating period poverty. Check out their video on sexual safety that they created during Trinidad and Tobago's Carnival!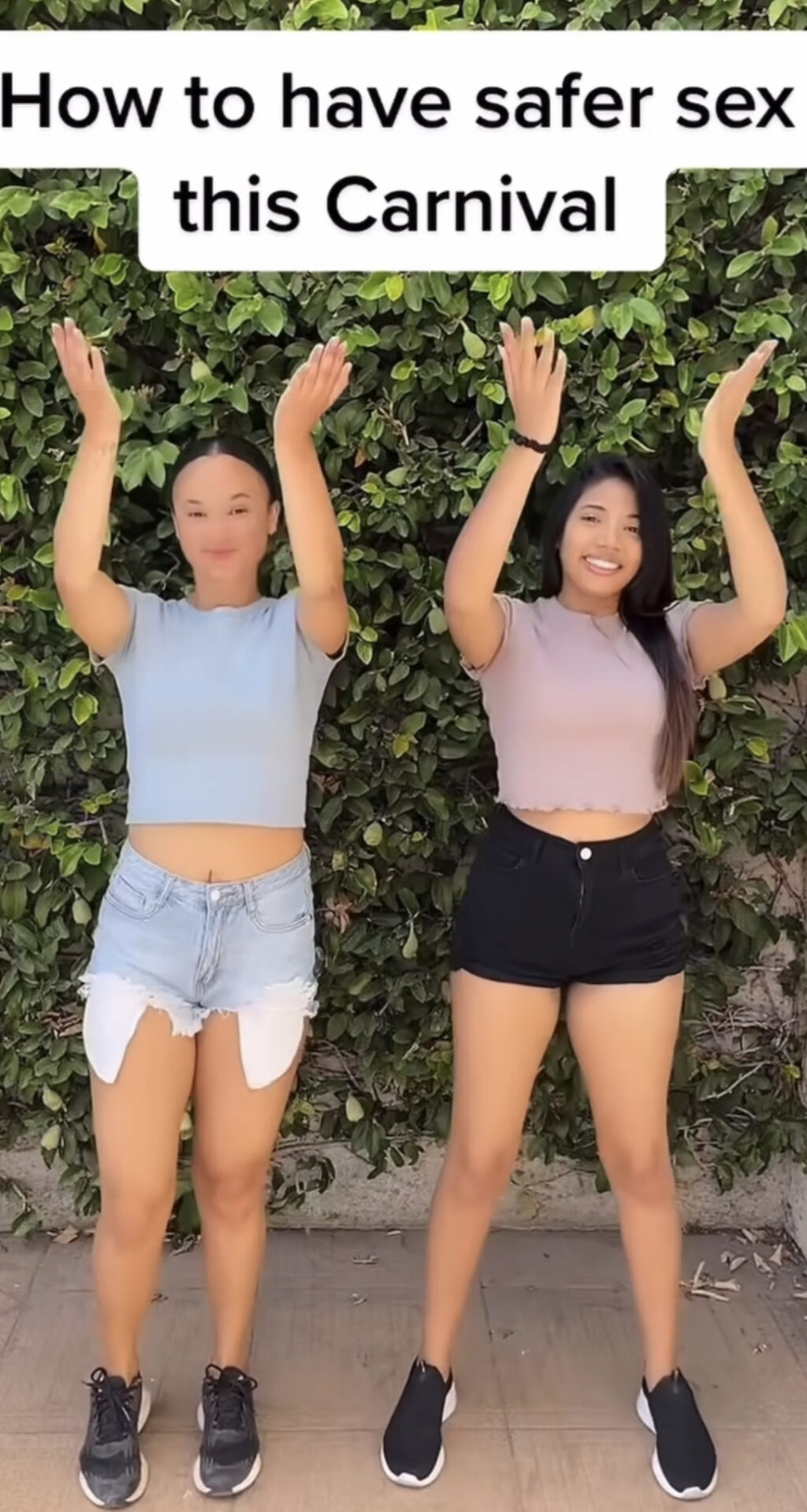 ---
Consider becoming a resource ally to FRIDA and directly supporting the work of groups like Voice of Indigenous Girls Cameroon, Trans Alive Initiative Uganda, and Feminitt Caribbean.
Check out all of the new Grantee Partners that were recently welcomed into the FRIDAverse, here!
---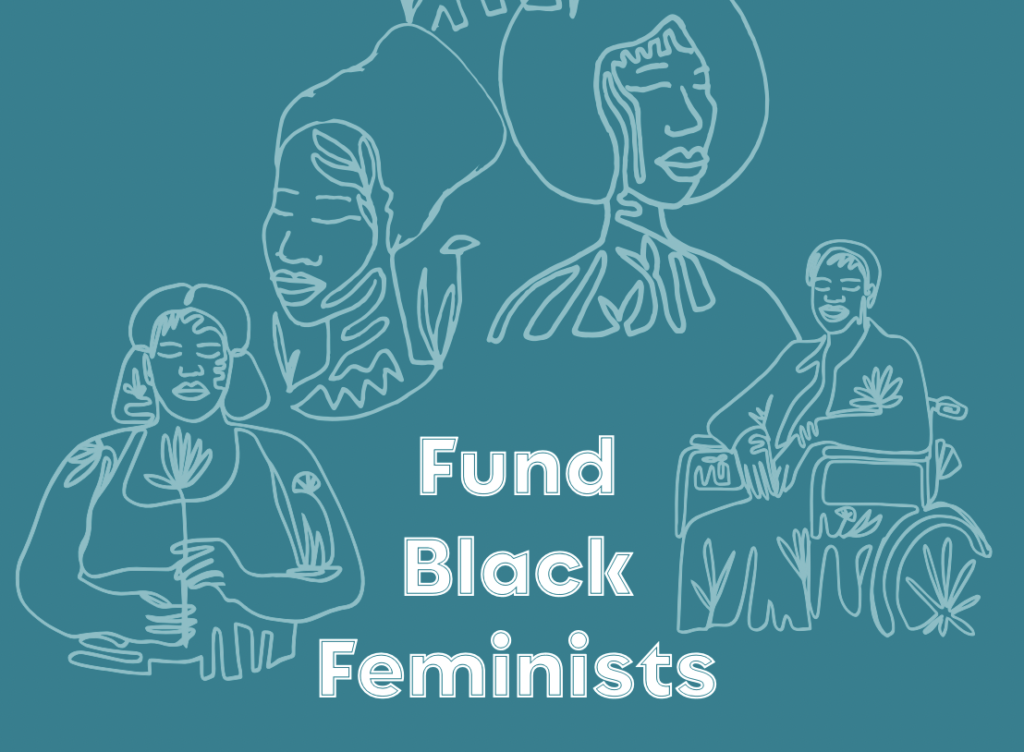 The Black Feminist Fund just launched the report "Where is the money for Black Feminist movements?" The report takes a deep dive into the reality of resourcing and support for Black feminists.
"Despite Black feminist movements holding the line against authoritarianism, mobilizing and leading social movements, and advancing visions of a more just world, this report validates the concerns that too little funding is going directly to Black feminist organizations and movements." Read the full report here.