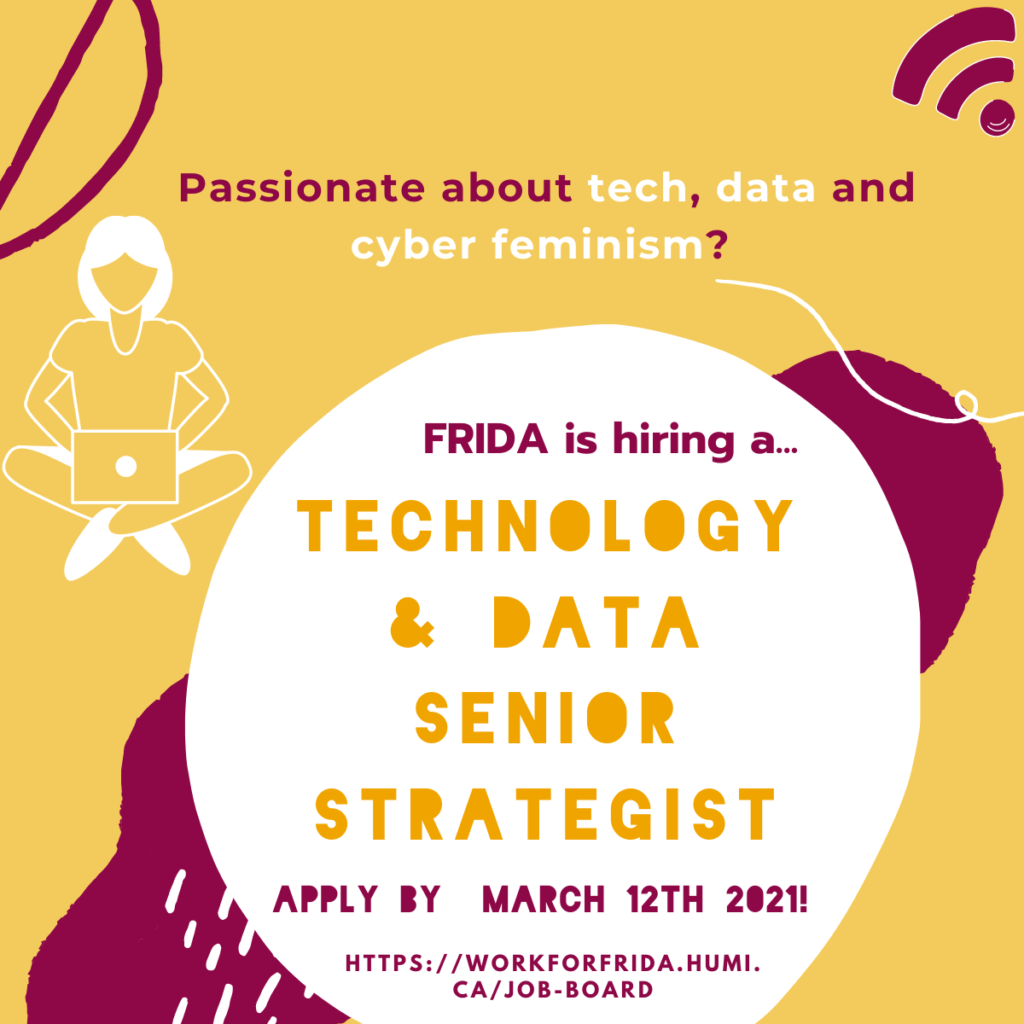 Currently, FRIDA is present across three social media platforms (Facebook, Twitter and Instagram), and hosts our website on WordPress. We have experienced exponential growth in staff size, reach and popularity. For this reason, securing our communications and data has become a central priority. We are looking for a young feminist technologist and activist who understands the politics of gender, technology and cyberfeminism.
Given that FRIDA's primary work, presence, and engagement is online, this position requires someone with the awareness and ability to counter threats young feminists experience when organizing online. This is a full-time position (35 hours per week) and requires full participation in FRIDA's virtual office and any in-person staff meetings.
Read more about this role, including salary and responsibilities here! Deadline for applications is March 12, 2021.