As you may already know, for the past 6 months, we have been busy recruiting new members of FRIDA's staff team!
So we are so excited to introduce you to four amazing young feminist activists who join us from all around the world, with diverse identities, skills, and perspectives. Each of these new team members represent important new capacities as FRIDA  enters its 5th year.
First, as part of our journey from incubation under AWID and FCAM towards institutional independence, we created a new position of Finance and Administration Manager to oversee our financial and human resources. We welcomed Monika Banach to this position this past April.
Boikanyo Modungwa joins us as our new Monitoring, Evaluation, and Learning Officer to build stronger systems of capturing our impact and support FRIDA's capacity development program with young feminist groups.
In order to ensure you get to hear about this impact more regularly through stories, photos, and other media, we created the position of Communications Associate and invited Deepa Ranganathan to join the team.
Nevin Öztop comes on board as our Resource Mobilization Officer as we continue to grow our grantmaking budget and strengthen our philanthropic advocacy.
With these new team members, we are also pleased to be able recognize our current team member, Jovana Djordjevic, for her tireless dedication to young feminist groups applying to FRIDA, and promote her to Grants and Operations Program Officer.
We are deeply humbled, honored, and excited to be able to grow rapidly from a team of 3 to 7. It wouldn't be possible without the support and generosity of all our donors and partners. Thank you!!!
We received over 400 applications and were blown away by the talent, passion, and experiences within each of the CVs and interviews we held. Admittedly, it was hard to hire only a small number and we thank everyone for applying! Please do keep in touch to get updates on new positions and opportunities.
Get to know more about each of our new team members by reading their bios below!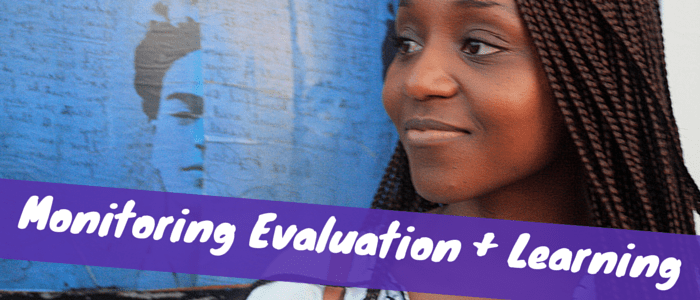 Boikanyo Modungwa
Monitoring, Evaluation, and Learning Officer

Boikanyo is a young feminist from Botswana. For a year and a half, Boikanyo was based in Kenya having been deployed by the African Union Youth Volunteer Corps to serve in a Monitoring and Evaluation capacity at the Forum for African Women Educationalists; a pan-African girls' education NGO. In this role she coordinated, monitored and evaluated a range of gender responsive interventions; primarily; a Sexual and Reproductive Health and Rights project. In 2014, Boikanyo served in Kenya's national technical working group commissioned by the Ministry of Education and UNESCO to assess the country's progress in achieving Education for All Goal 5 (Gender Equity and Equality in Education); this included the development of recommendations for the country's post-2015 agenda. Before joining FRIDA, Boikanyo also provided logistical and technical support to national implementing bodies in numerous African countries to improve the monitoring and evaluation of projects and their implementation processes. In addition, Boikanyo has over two years' experience as a tutor in the Political Science Department of the University of Cape Town and has been involved in the development of a curriculum and lesson plans to enhance first year students' academic skills. Boikanyo holds a Master's degree in International Relations, an Honours' degree in Development Studies and a Bachelor's degree in Politics, Public Policy & Administration and Economic History all from the University of Cape Town. Boikanyo is currently based in Gaborone, Botswana.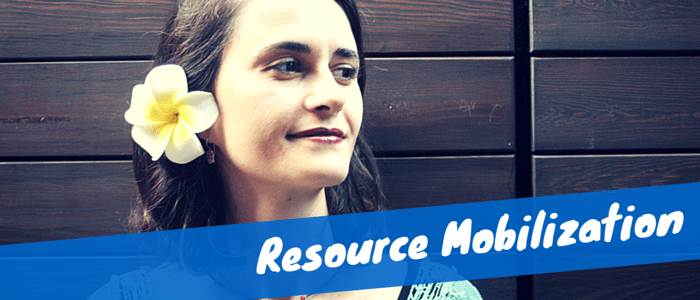 Nevin Öztop
Resource Mobilization Officer

Nevin is a feminist from Ankara, Turkey. She identifies herself as a feminist since a meeting she attended at "In Other Words Feminist Community Center" in Portland, Oregon in 2003. This is also why she considers "14 NE Killingsworth St, Portland" as the birthplace of her feminism. In Portland, on the 4th floor of Smith Memorial Student Union at Portland State University, she met a group of awesome queer activists who helped her combine feminism with queer perspectives. Later on, she came out twice but says coming out to her mother as a vegetarian was way more difficult. During her 8 years at Kaos GL, she worked as the Editor-in-Chief of Kaos GL Magazine. There she also established and coordinated the "Regional Network Against Homophobia and Transphobia", an anti-militarist and anti-nationalist LGBTI network in the Middle East, North Africa, South Caucasus and the Balkans. Before joining FRIDA, she served as the UN Programme Associate at ILGA and as the Outreach, Mobilization & Communications Officer at the International IDAHO Committee. She currently lives in Switzerland and continues to serve as an advisor for a number of women's funders to help them allocate their funds to grassroots organizations effectively. As a socialist feminist, Nevin believes the world revolves around gender, class and race. She believes all these lead to an unjust redistribution of resources, primarily money and knowledge and adds, "This is why, I believe, those of us who are involved in philanthropy should be well aware of power dynamics at the tables we sit and the philanthropic culture of the countries we enter."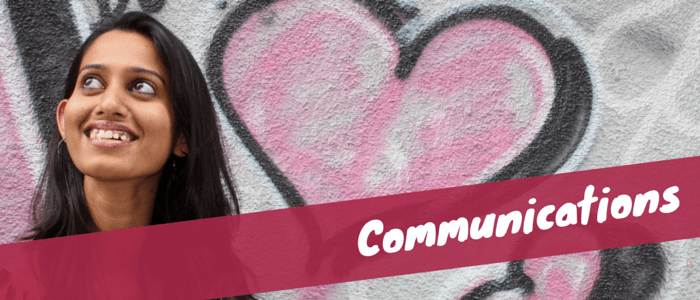 Deepa Ranganathan
Communications Associate

Deepa is a young feminist who has lived and explored her feminism in different cities in India. A graduate in literature from Delhi University, she has a keen interest and inclination towards feminist writings and feminist criticism. She obtained a post graduate diploma in print and web journalism from the Indian Institute of Journalism & New Media, Bangalore, and has written extensively on human rights, gender rights and social issues. Her story on male child sexual abuse 'Boys Don't Cry' won the Laadli Media Award for Gender Sensitivity 2011-12 under "Best Feature (Web)" both in the Southern region and national level. Deepa worked with the editorial desk of a leading daily in Madurai, while continuing to freelance for e-magazines and blogging for international gender forums. She then pursued her MA in Women's Studies from Tata Institute of Social Sciences, Mumbai, during which she completed her Masters dissertation on women in contemporary South Asian erotic literature. Her paper on feminist erotica and how women write it differently was presented at a global conference organized by InterDisciplinary.Net in Prague and is expected to be published soon. Deepa has also worked with Feminist Approach to Technology (FAT), a not-for-profit organization based in New Delhi that seeks to empower women by increasing their access, interest and participation in technology, handling its communications and outreach. Deepa is currently based in New Delhi, India.