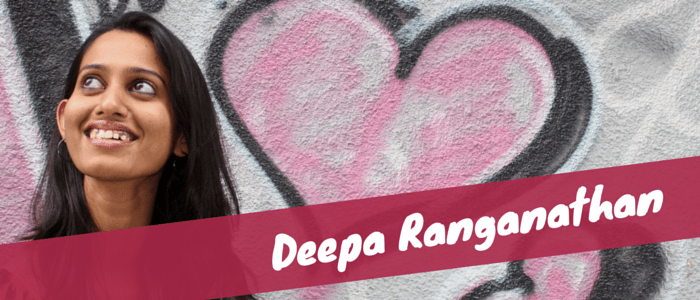 We are pleased to welcome Deepa Ranganathan as Communications Associate! She'll be helping us to strengthen our engagement with the entire FRIDA community, helping us to share more regularly news and impact from young feminist organizers around the world. Read more about her below.
Deepa Ranganathan

Communications Associate

Deepa is a young feminist who has lived and explored her feminism in different cities in India. A graduate in literature from Delhi University, she has a keen interest and inclination towards feminist writings and feminist criticism. She obtained a post graduate diploma in print and web journalism from the Indian Institute of Journalism & New Media, Bangalore, and has written extensively on human rights, gender rights and social issues. Her story on male child sexual abuse 'Boys Don't Cry' won the Laadli Media Award for Gender Sensitivity 2011-12 under "Best Feature (Web)" both in the southern region as well as at the national level. Deepa worked with the editorial desk of a leading daily in Madurai, while continuing to freelance for e-magazines and blogging for international gender forums.

Deepa then pursued her MA in Women's Studies from Tata Institute of Social Sciences, Mumbai, during which she completed her Masters dissertation on women in contemporary South Asian erotic literature. Her paper on feminist erotica and how women write it differently was presented at a global conference organized by InterDisciplinary.Net in Prague and is expected to be published soon. She has also worked with Feminist Approach to Technology (FAT), a not-for-profit organization based in New Delhi, that seeks to empower women by increasing their access, interest and participation in technology, handling its communications and outreach. Deepa is currently based in New Delhi, India.