Different members of SAHR had things to say about why and how they practise self-care individually in their lives. Here's Helena Zeweri reminding us about the importance of laughter as an essential tool to take care of ourselves: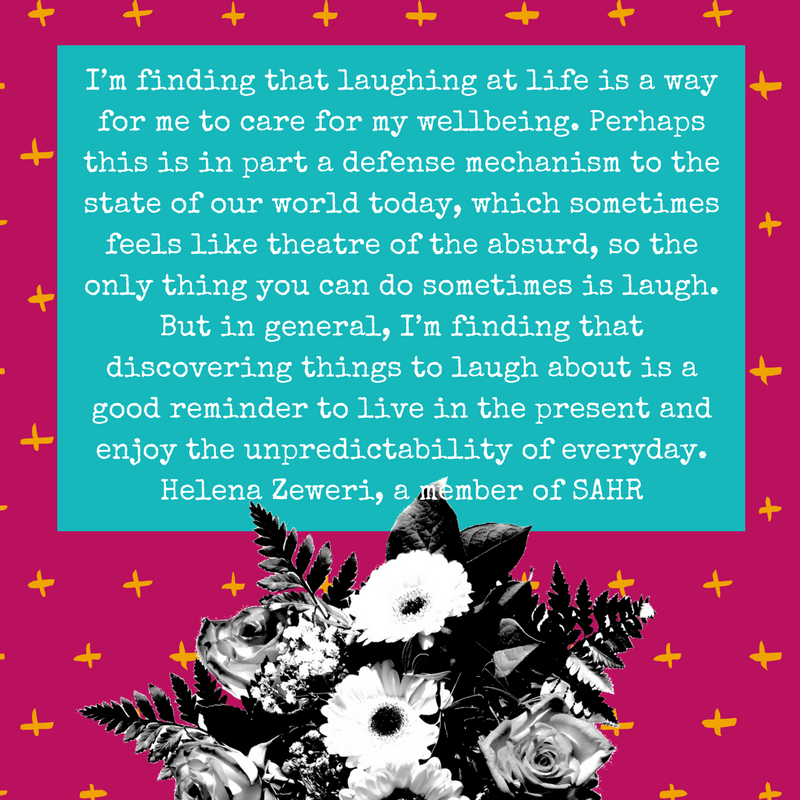 Another SAHR member shared a picture of her "doing" self-care: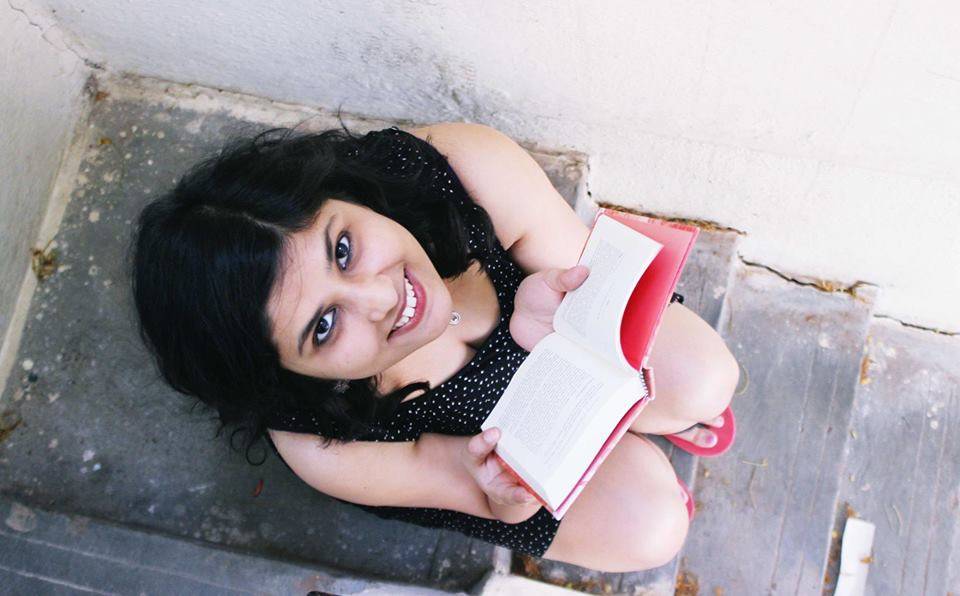 Kirthi Jayakumar, another SAHR member, says that she doodles, does aerobics / kick-boxing / dance / yoga, reads obscure fiction and graphic novels, writes poetry and bakes brownies at least once a month. For her, self-care is important because, she she deserves it and it feels wonderful to do it! "There is this announcement in flights – Please put on your life jacket before attempting to assist others. I think this applies to us, who are in a sector where there are no 9-5 jobs and if you can't take care of yourself, how will you be of any help to the grassroots?," she asks.
Nishma Jethwa explained the critical importance of self-care to the women's movement. "Society expects us to be flagbearers of nurture and care, sacrificing our own identity and desires to fit the larger group," she says, adding that it's important for the sustainability of our movements. "We cannot be creating new spaces and systems that don't allow for self care – that perpetuate the same problems as our existing spaces/systems. By constantly checking in with ourselves about what we are doing and how are we feeling today, we incorporate self care into our lives. And in that act, begins our feminist revolution," she says. We couldn't agree more!
Do you have a self-care story to share? Inspire more people with it! Click here to contribute.
Have you registered your support for taking care of yourself? Click here to be part of an online fresh mob on September 1, 2017.
Strategic Advocacy for Human Rights (SAHR)
Is a young feminist collective of human rights lawyers, academics and activists.
They work with lawyers and activists to defend survivors of rape, sexual assault, harassment and other forms violence. Much of their work revolves around listening to confidential stories of surviving violence, rape threats and other human rights violations that have deep psychological impact.