Sondos Shabayek, Project Director at BuSSy, spoke about the importance of making our movements sustainable and impactful, which is not possible without a continuous and conscious effort towards practising self-care: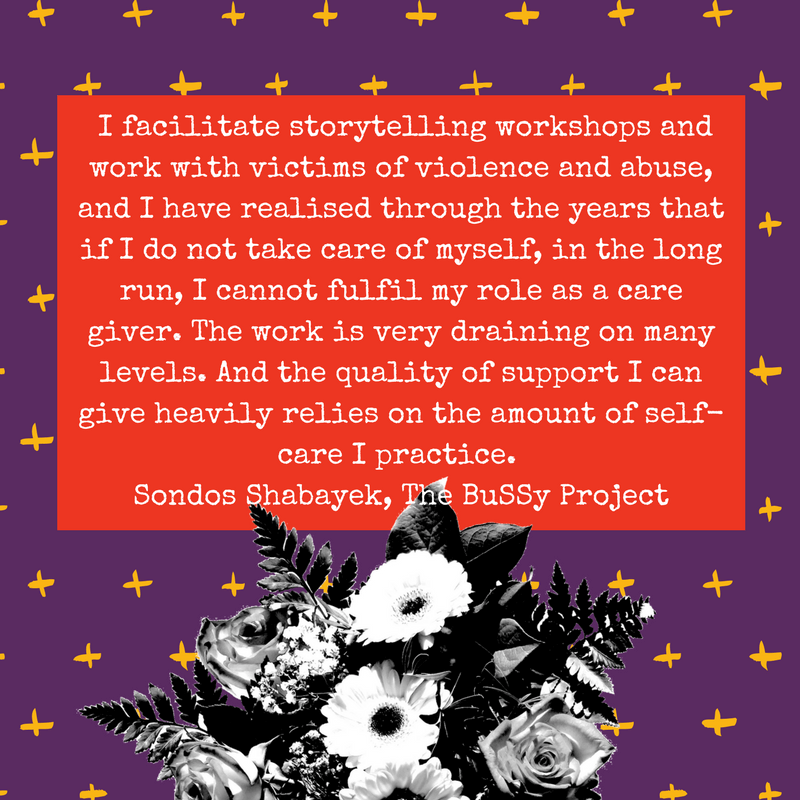 She explains that the more she works on her own personal wounds in therapy, the more she is aware and able to support others in their journey of exploring and healing their own wounds. Other than therapy, she tries to pay proper attention and put some of her energy and time into taking care of food, sleep, rest and exercise. "In BuSSy we divide up our needs into physical and spiritual. So when we think about what we can feed ourselves, it isn't just food for the body but also food for the soul," she explains.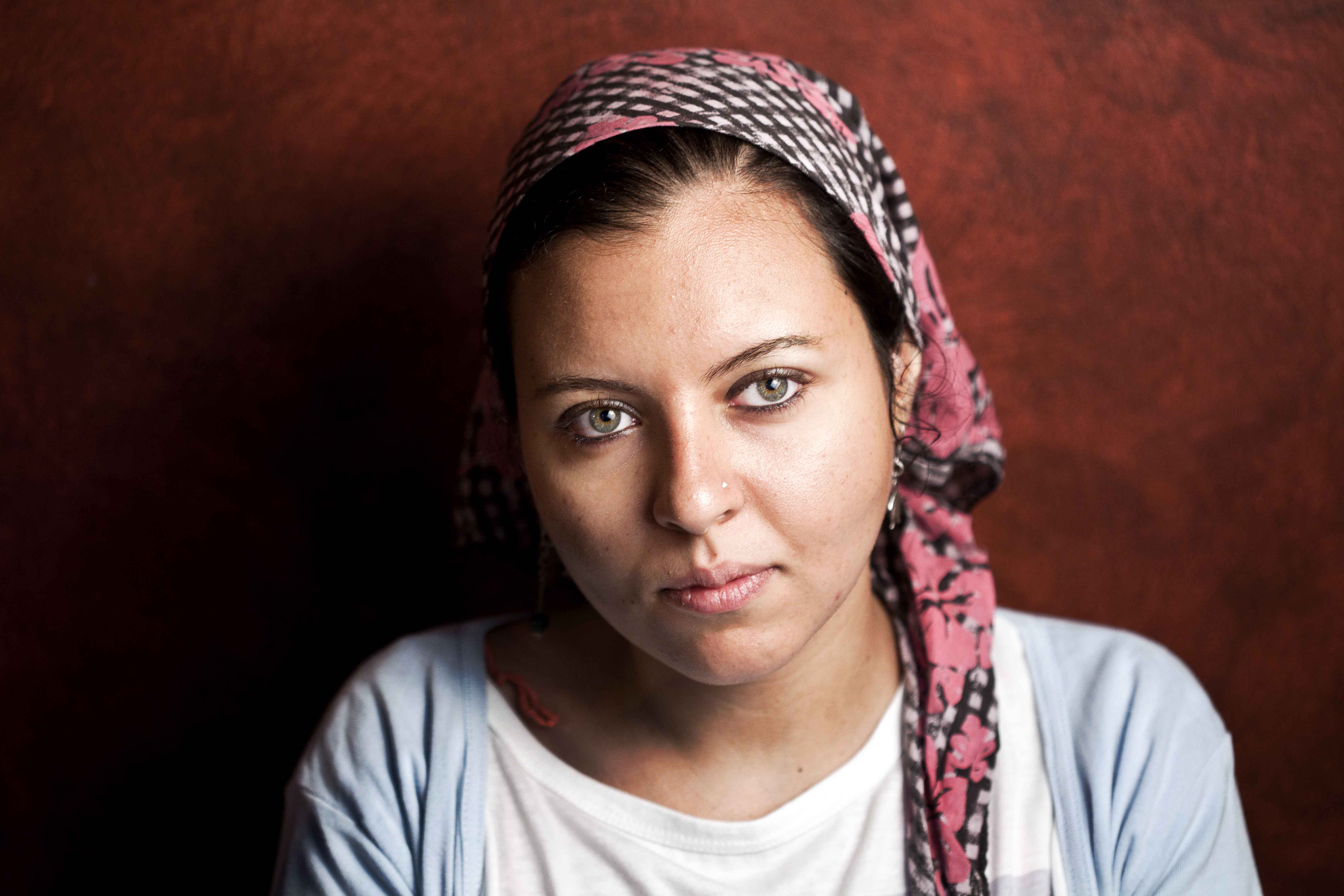 Sondos Shabayek is the Project Director at BuSSy, based out of Egypt.
To her, being healthy and nourished points at activities that extend beyond the physical and includes the psychological and spiritual well-being as well. Yoga, breathing exercises and jogging are a couple of things team BuSSy does together, encouraging each other to try out different things and pick whichever suits best.
Do you have a self-care story to share? Inspire more people with it! Click here to contribute.
Have you registered your support for taking care of yourself? Click here to be part of an online fresh mob on September 1, 2017.
The Bussy Project
…is a performing arts project that documents and gives voice to censored untold stories about gender in different communities in Egypt.
They organize storytelling workshops and performances where women and men step on stage to share stories about harassment, rape, gender discrimination, honor killing, forced marriage, among other serious issues. Listening to stories of survival, torture and abuse forms the core element of the artivist work they do.