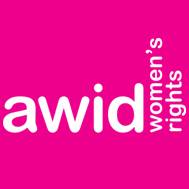 Young Feminist Activism-Program Coordinator
Deadline for application: January 12 th 2014
Overview of the Program:
AWID's Young Feminist Activism (YFA) Program contributes to stronger multigenerational movements that are diverse and inclusive and where young feminists' contributions, activism, perspectives and needs are highlighted in women's movements; accurately reflected in international decision-making spaces, development debates; and translated into policies and programs that are grounded in human rights and gender equality.
Overview of the Position: 
The YFA has recently established a Co-Coordinator structure to lead the YFA program by complementing each
other's skills, capacities and experiences thus ensuring that the YFA continues to be responsive and connected to young feminists from around the world. The YFA Program Co-coordinator is a full-time position responsible for strategic project planning, coordination and timely production of high-quality YFA deliverables. The YFA Co-Coordinators will closely collaborate on strategic leadership, coordination, constituency and alliance building for the Program. The primary responsibilities include:
Co-lead the development and implementation of the YFA's strategic plan, annual plans and related work planning
Co-lead the YFA's strategies to support the political engagement of young feminists in policy and program development processes such as the post 2015 development framework, in line with the overall strategic plan
Work closely with all AWID strategic initiatives to identify opportunities to support young feminists activism across the organization
Co-coordinate knowledge building projects including on effective multigenerational organizing and mapping of young feminist organizing
Strengthen existing, and build new relationships and alliances with young feminist activists including across social movements and other regional international feminist organizations
Co-responsible for engaging with the YFA Advisory Group including selection of new members and planning/input meeting with advisors
Represent the YFA Program/AWID in international, regional or local venues
Responsibilities:
Project Management 
Develop, implement and monitor progress of one or more projects to ensure deliverables are in place and completed in accordance with quality requirements and established timelines and budgets
Coordinate regular reporting and updates related to YFA's work in line with AWID's M&E strategy as required
Work with relevant Manager to regularly take stock of the YFA strategies ensuring they are responsive to the YFA constituency and strategic goals of AWID
Advance project work, taking initiative in methodology development, documentation, identifying potential strategic alliances and opportunities (external and internal)
Capacity Building 
Liaise with staff of other AWID programs to support integration of young feminist activists, contributions and perspectives across the organization as well as to identify opportunities for collaboration
Coordinate the development, facilitation and implementation of learning opportunities (both online and face to face processes) for and by young feminists
Develop and implement follow-up activities, as appropriate, to capacity-building processes
Knowledge building 
Identify priority issues for knowledge building relevant to young feminist organizing and to the YFA's overall strategy
Contribute to the conceptualization and project planning of knowledge building project on multigenerational and young feminist organizing
Co-coordinate the production of knowledge resources produced by the initiative
Alliance-building, constituency engagement and advocacy 
Work with other initiatives within AWID and collaborate with key women's rights organizations and activists to advocate for the active engagement of young feminists in political dialogues and policy makings spaces affecting the rights of young women
Identify relevant organizations, activists, networks and other resources through which to establish strategic partnerships with in order to support young feminist activists
Maintain communications with YFA constituencies, including past participants in program activities, organizational partners, and AWID's membership (i.e. responding to electronic requests for information, following up with participants in AWID activities)
Conduct occasional Needs Assessments with YFA constituencies to ensure the program's relevance and strategic focus
Represent AWID in international (or local/regional) international venues to profile the YFA program, creating and delivering presentations or speeches as required
Organizational Processes 
Work with the Finance team to administer and monitor program budget
Actively co-lead and contribute to regular YFA team meetings
Participate actively in organizational meetings and committees

For more details:YFA Program Co-coordinatorRole

How to apply? 

Send your Cover Letter and Resume to: jobs@awid.org by January 12, 2014. Please include "YFA Coordinator" as the subject line. Please explain in your Cover Letter why you think it is important to support young feminist organizing and why you think this position is the right fit for you.
Young feminist women and transgender persons under 30 from the Global South are strongly encouraged to apply.