In a chaotic world of unstable and repressive governments, arbitrary border lines and inhumane approaches towards citizens of the world, striving for peace and resolving conflict in different regions is no longer optional. We need more sensitivity and healing to build a peaceful planet together. Young feminists across the globe are leading the peacebuilding agenda of reconciling conflict, healing communities, and creating more gender-just societies across generations and borders.
Today, on International Day of Peace (September 21), we want to highlight some inspiring stories of young feminists from different parts of the world who are using creative strategies, artistic interventions and potential collaborations to work towards peacebuilding and conflict resolution in their regions and contexts:
A young feminist group in East Central Africa is striving to connect people within and outside their country through the curation and creation of socially conscious edutaining content in the fields of contemporary gender issues, technology, current affairs and creative writing.  Their goal is to develop editorial and visual content that represents contemporary views on women's issues, technology, contemporary affairs and social phenomena as well as creative writing, reach as many African and diaspora audiences as possible to relay their progressive ideas and representation of the regional context and serve as a new, contemporary narratives portraying the continent in lighter, positive and constructively critical aspects that are home-grown.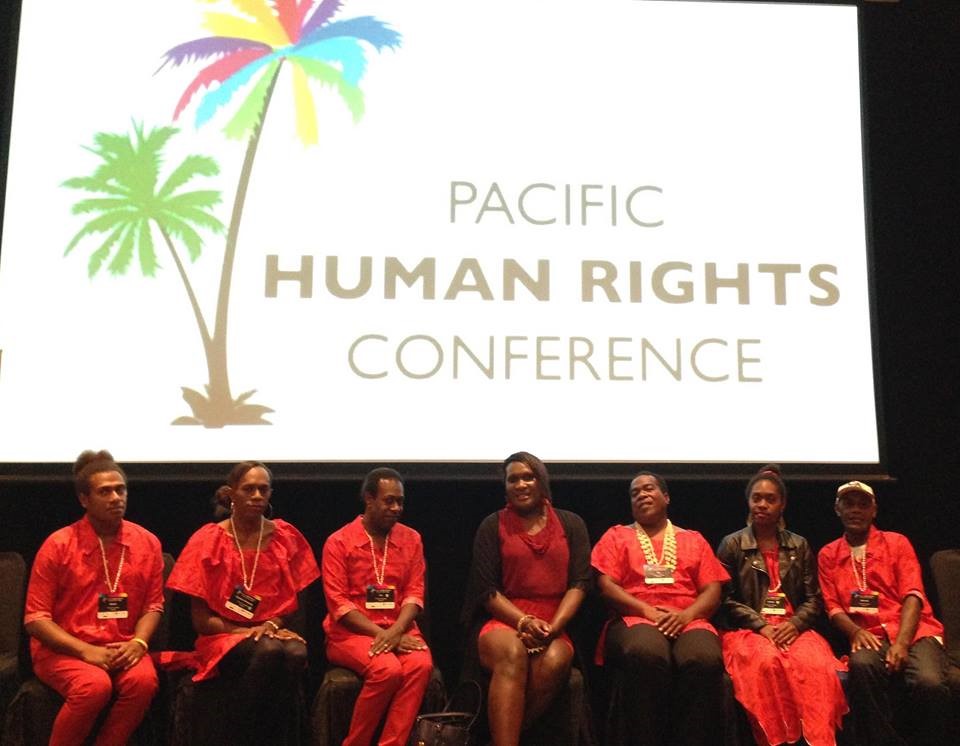 The group members emphasize that that they are very conscious that many African populations are dealing with low and high intensity conflict at alternative intervals, and that this has a deeply ingrained set of consequences that affect communities.. They are currently in the process of hiring and training more young women writers, introduce more grassroots stories focused on migration, resilience, art, entrepreneurship & leadership.
Crisálidas (Chrysalis) is a young feminist group from Colombia that was formed as a result of initiating a dialogue with the FARC-EP. Together, they envisioned the future and what would happen with the eventual arrival of ex-combatants in urban contexts. "As each of us had already worked collectively or individually on issues of self-protection and forms of resistance of women in war contexts, we decided to put both projects together and we hope to generate a dialogue between the forms of resistance and coping in war contexts, especially against gender based violence," they say.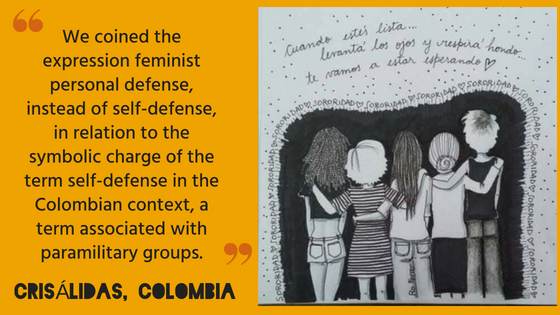 The group have been working on a Feminist Personal Defense proposal with the strategies of resistance and self-protection employed by ex-combatant women in war contexts.
The mission of Nat Pha Yar Ma Institute, is to develop a society of young women in Myanmar who are actively engaged in community peace building and civic leadership.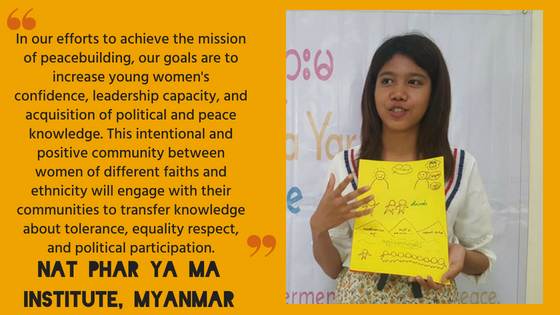 The future female leaders that Nat Pha Yar Ma works with seeks to balance the extreme disparities in leadership that exist between men and women in Myanmar's political and civil society at the most grassroots level.
Beyond Borders: Linking Our Stories aims to use performance art and storytelling as a method of building solidarity and peace across the closed Turkish-Armenian border with young women from Armenia and Turkey. The group was founded as a response to lack of women's involvement, particularly with a feminist perspective, in peace-building efforts within civil society across the Turkish-Armenian closed border. Their main goal is to bring together women across the Turkish-Armenian border in order to collaborate via performance art and storytelling methods, build a network among Armenian and Turkish women peacebuilders, and expand the Beyond Borders mission among women from diverse regions in Armenia and Turkey, including Kurdish women, Yezidi women and women from Nagorno-Karabagh.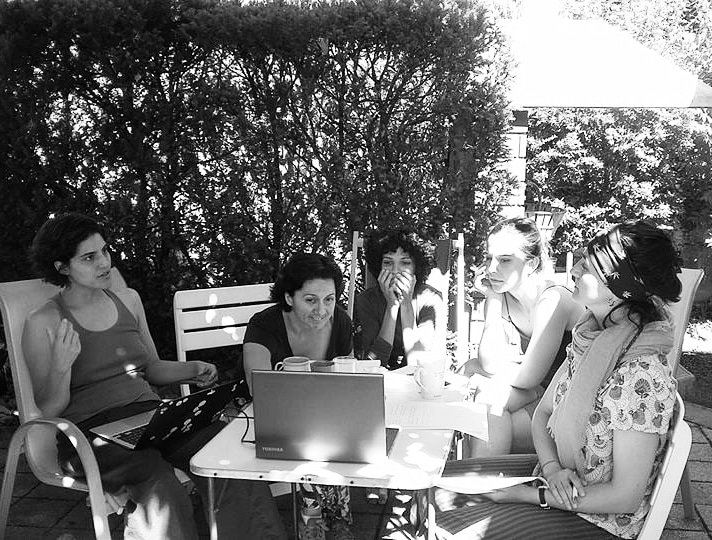 Started in 2012, The Beyond Borders project began in 2012 when over 6,500 USD was fundraised on kickstarter. The young women involved from Armenia were volunteers or employees of the Women's Resource Center of Armenia and the young women involved in Turkey were volunteers of AMARGI, a feminist collective in Turkey. In the initial year of its formation, the group members held a meeting in a Sirince village in Turkey to collaborate on stories they had collected among each other and their communities. Stories of sexuality that were exchanged to create a performance from them. It was attended by 50+ people, followed by an engaging discussion on women's issues. Since then, more meetings, workshops and performances have been organized. A documentary is currently being made and you can follow their blog updates here.
Beyond Borders collaborated with The Fearless Collective in 2017 to explore the theme of coloring outside the lines of home. Click here to relive it.