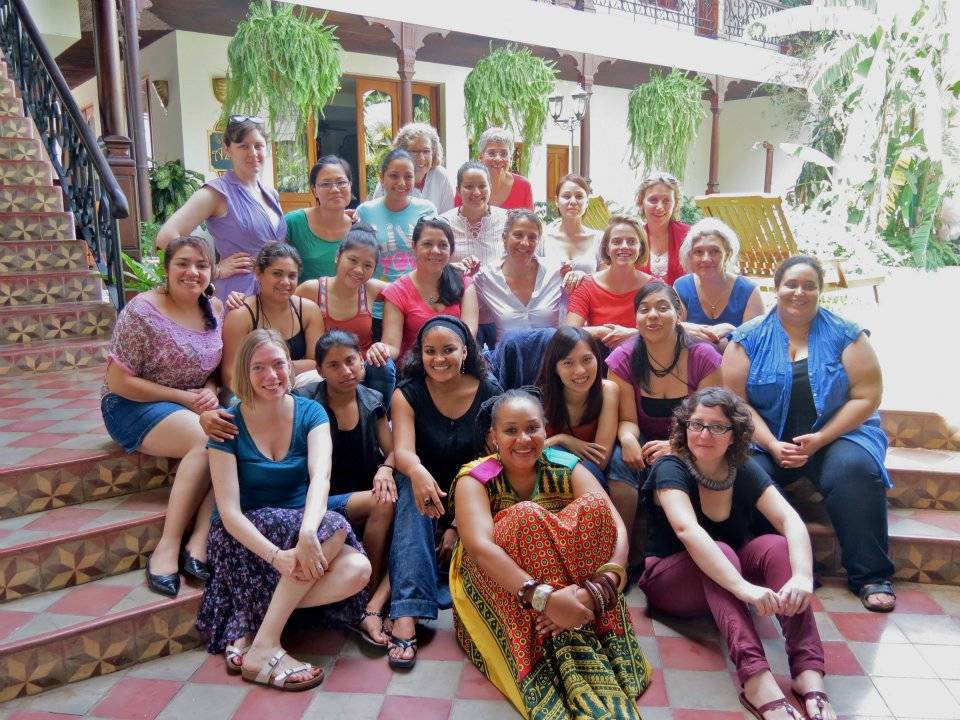 The Community of Practices (CoP) set up in 2011 by Mama Cash and the Fondo Centroamericano de Mujeres (FCAM), is a learning space for women's funds from around the world that are supporting young women and girls. The main purpose of the CoP is to increase awareness of the importance of funding young women and girls and to create new models for supporting their activism.
Last week, FRIDA Coordinator Amina Doherty and Advisors Betsy Hoody and Perla Vazquez participated in the second ever CoP meeting in Granada, Nicaragua.
Betsy, shared:
"One of my favorite parts of the Community of Practices (CoP) meeting was the way in which young women activists were integrated into the process of learning and sharing.  The CoP included the participation of young women activists from Nicaragua, El Salvador, Chile, Guatemala, Hong Kong, and Ukraine. Their experiences provided invaluable perspectives about how young feminists are organizing and how women's funds can better support their activities."
On the first day of the Community of Practices meeting, young women participated in a separate community-building day, which was organized by young women from the Central American Women's Fund staff. During the day, weshared about the challenges young women face in the areas of health, education, and economics in our home countries. We also created an "art gallery" that displayed how our organizations address these challenges. Through exercises led by some of the young women participants, we explored the nuances of collaboration and team-building across organizations, countries, and languages. We ended the day by brainstorming how women's funds and other allies can better support young feminist activists in their work.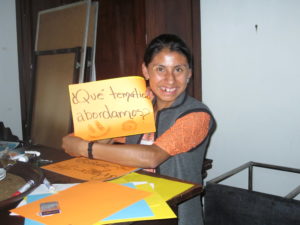 The ideas generated on this first day were brought into the CoP discussions over the next two days. Young women shared their experiences applying to women's funds and learned about how FRIDA, FCAM, and the Ukrainian Women's Fund engage young women in their grantmaking processes. Young women also reviewed the application and reporting forms for all the women's funds present and suggested ways to make the forms more accessible for young women. Activists and funders worked side-by-side generating ideas for capacity building and communication with young feminist activists.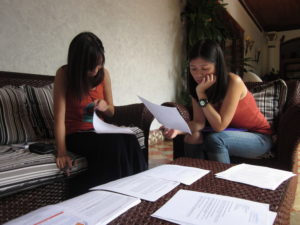 For me, the CoP reinforced the importance of both "young-women-only" spaces and multi-generational learning. The first day provided young women with a comfortable environment to talk about their experiences and begin thinking about funder-grantee dynamics in a young feminist context. The following days contained a myriad of cross-generational learning. For example, one young woman shared that it was the first time she had really thought about how funds operate and why that can impact young women's access to resources. Women's funds took scrupulous notes about how to improve their applications forms and listened to suggestions about how to best engage with young women. Overall, we learned side-by-side and, as the name suggests, in a community that valued the experiences and expertise of all ages."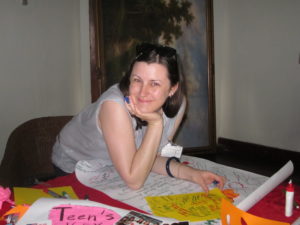 To read Perla's reflections in Spanish please check out: http://youngfeministfund.org/es/2012/08/comunidad-de-aprendizaje-¿como-apoyar-mas-a-las-mujeres-jovenes/
To view photos from the CoP 2012 and to follow a compendium of tweets from the meeting do check us out on facebook and on Storify
If you would like to know more about the Community of Practices (CoP), please do download our Summary Document