Young Feminists are leading groundbreaking activism, everywhere and yet, teenage girls, trans girls, intersex and gender non-conforming girls in particular remain vulnerable to violations and abuse at startling rates all over the word. As a fund for young feminists, led by young feminists, FRIDA recognizes the unequal access to power that children have in an adult-centric world and believes that the duty of care to support and protect them is a collective responsibility shared by funders.
As such, through a participatory process, FRIDA has developed its first Feminist Safeguarding Policy (idea in progress) which outlines values and principles, in our commitment to safeguarding the agency of the children, teenage girls and young women whom we work with. Like many of our policies, this is a consultative learning experience for FRIDA and as such, this policy is a living, breathing document that will continue to evolve through the engagement of our community of young feminists.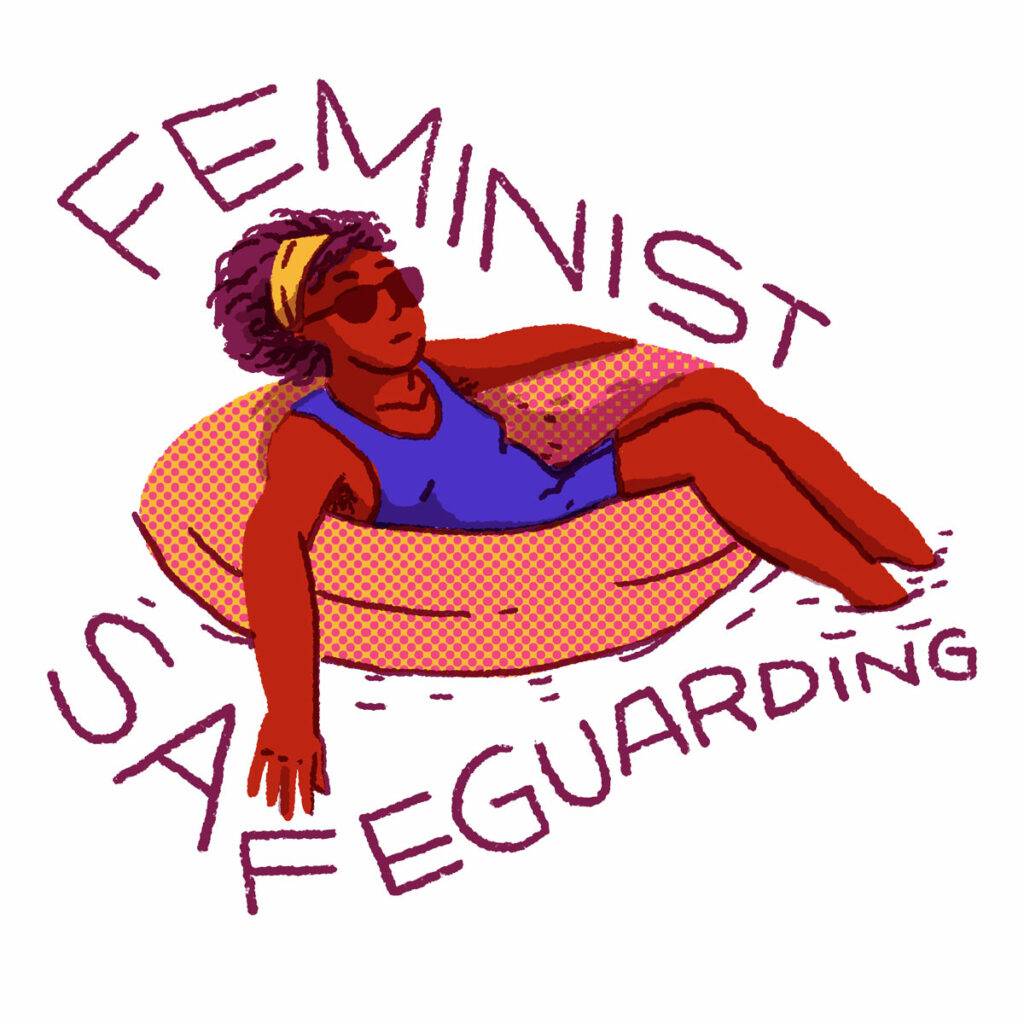 Feminist, Girl Centered Safeguarding
FRIDA recognises that the concept of Safeguarding is rooted in Global North principles and can infantilize young feminists. This policy prioritizes Safeguarding through a feminist lens:
It was developed collaboratively and informed by the input and priorities of teenage girl advisors that FRIDA works with based on consent, cultural context and shared responsibility.
It ensures that teenage girls and young women who are at the centre of safeguarding concern are also at the centre of decision-making and enabled to play a role in their own protection.
Centers holistic security (psychosocial, physical and digital), restorative and healing justice as practices of transformation and restoration of the consequences of oppression and harm.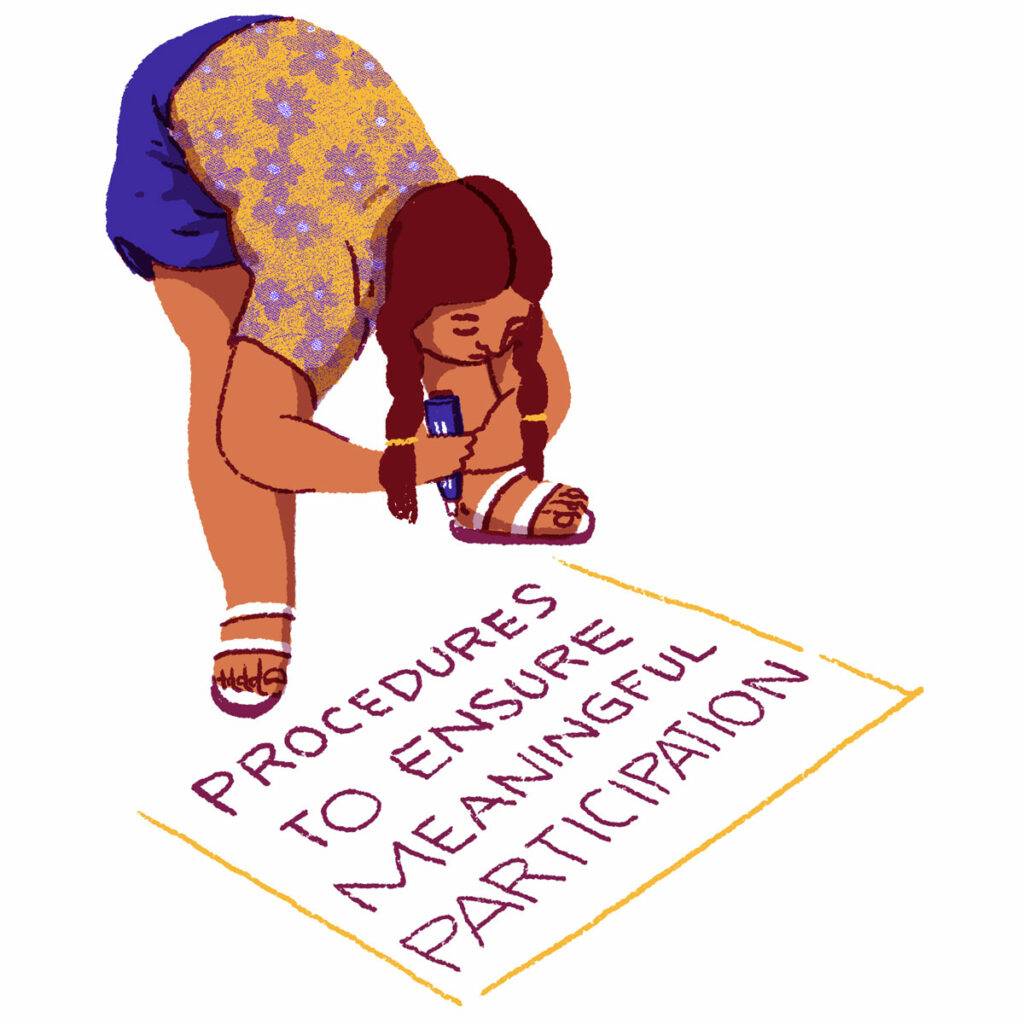 Collective Duty to Care
FRIDA is committed to building the community's capacity in the area of safeguarding and this policy outlines the organization's legal and moral obligation to do no harm, as well as, respond to cases of harm and abuse through our engagement with children.
This policy mandates all that FRIDA staff, advisors, board members will be trained in the area of safeguarding.
This policy commits the FRIDA community to uphold its feminist safeguarding principles in use of media and interaction with children that honours their confidentiality and privacy, while also amplifying the voices and perspectives of teenage activists themselves. This is in accordance with FRIDA's Principles to Guide Data and Technology, contributing to safe, autonomous and feminist digital spaces.
This policy outlines a step-by-step guide for the FRIDA community to recognise, respond to and report any instances of abuse against the children we interact with, which centers their wellbeing, privacy and protection.