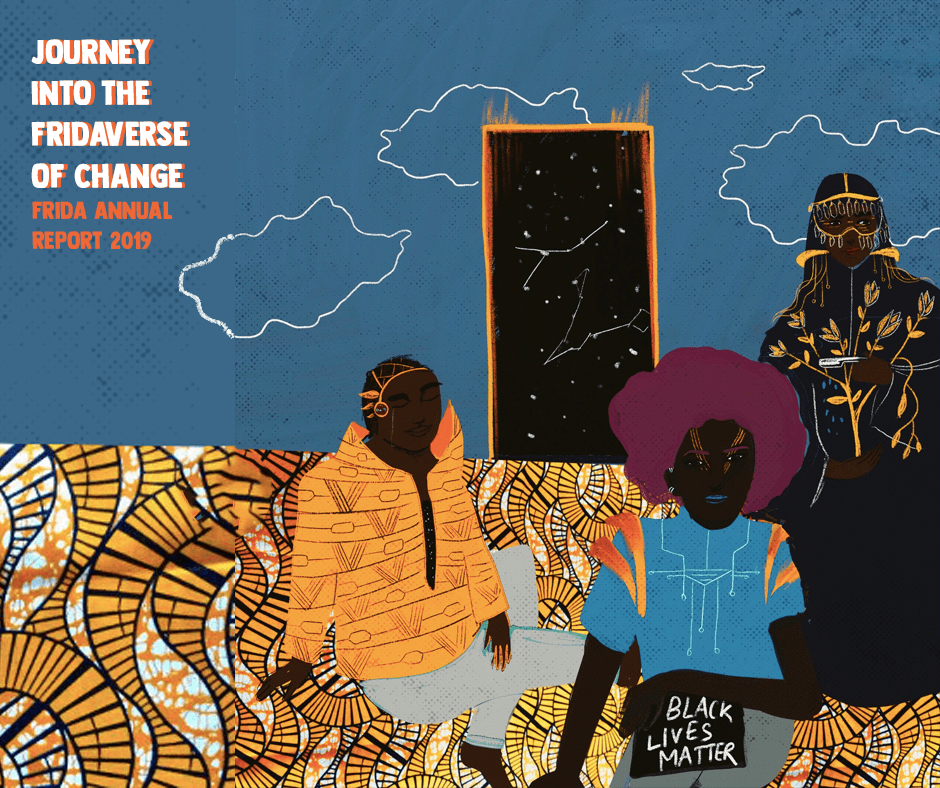 We drew inspiration from our ancestor Octavia E Butler's genius and lessons on change, as we mapped our constellations of transformation. Young Feminist designer Upasana Agarwal breathed life and beauty into our vision of the FRIDAverse in this report, which provides a snapshot of 2019. This report explores what change meant to us throughout the year, the grants we made, the spaces we occupied, the work we amplified, the lessons we learned along the way in love, gratitude, solidarity and feminist sisterhood.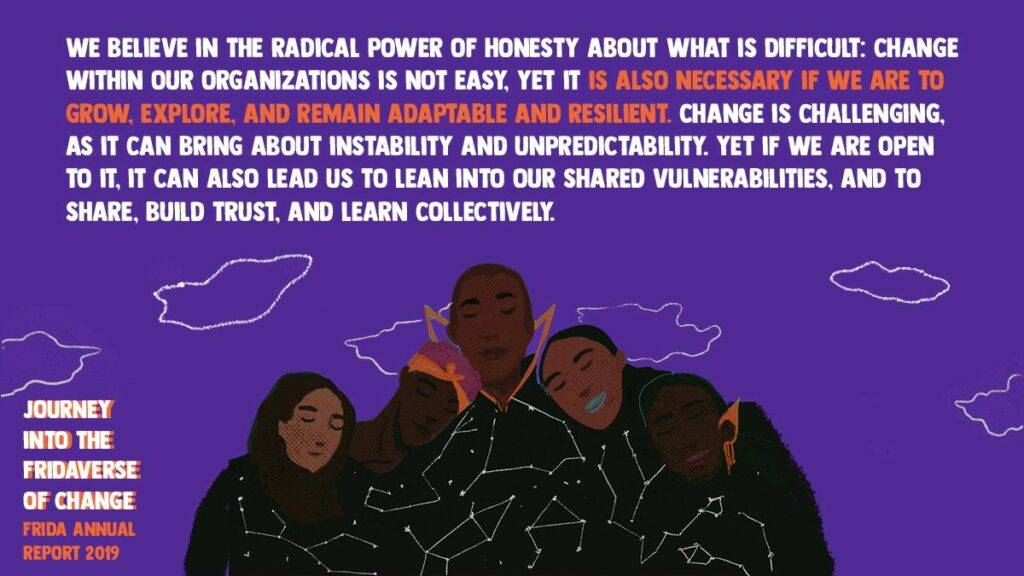 FRIDA recognises that we are part of a broader feminist ecosystem and in 2019 we worked collectively to build the change that we want to see. As a catalyst for of young feminist activism, change is what we are all about. We are committed to seeking transformation in our communities that disrupts colonial, racist, heteropatriarchal systems, as well as, meaningful and
continuously supporting young feminist movements across the globe.
FRIDA is so grateful to The Change Team and our community of grantee partners, advisors, staff, board, funders who support us, hold us accountable, and build us through this journey of transformation. We are so excited to see what is in store for us as we shift into a new era of building feminist futures together.
For the full report click : https://bit.ly/FRIDAverseOfChange