Hello! My name is Saadat and I am a young Kyrgyzstani feminist activist who is also part of FRIDA staff. Today I want to share with you the wonderful experience I had  organizing a convening for young feminist activists in my region, when 50 young feminists from FRIDA's community of grantee partners, advisors, staff and board from the Central Eastern Europe, Caucasus and Central and North Asia (CEECCNA) region came together in Tbilisi, Georgia this past September.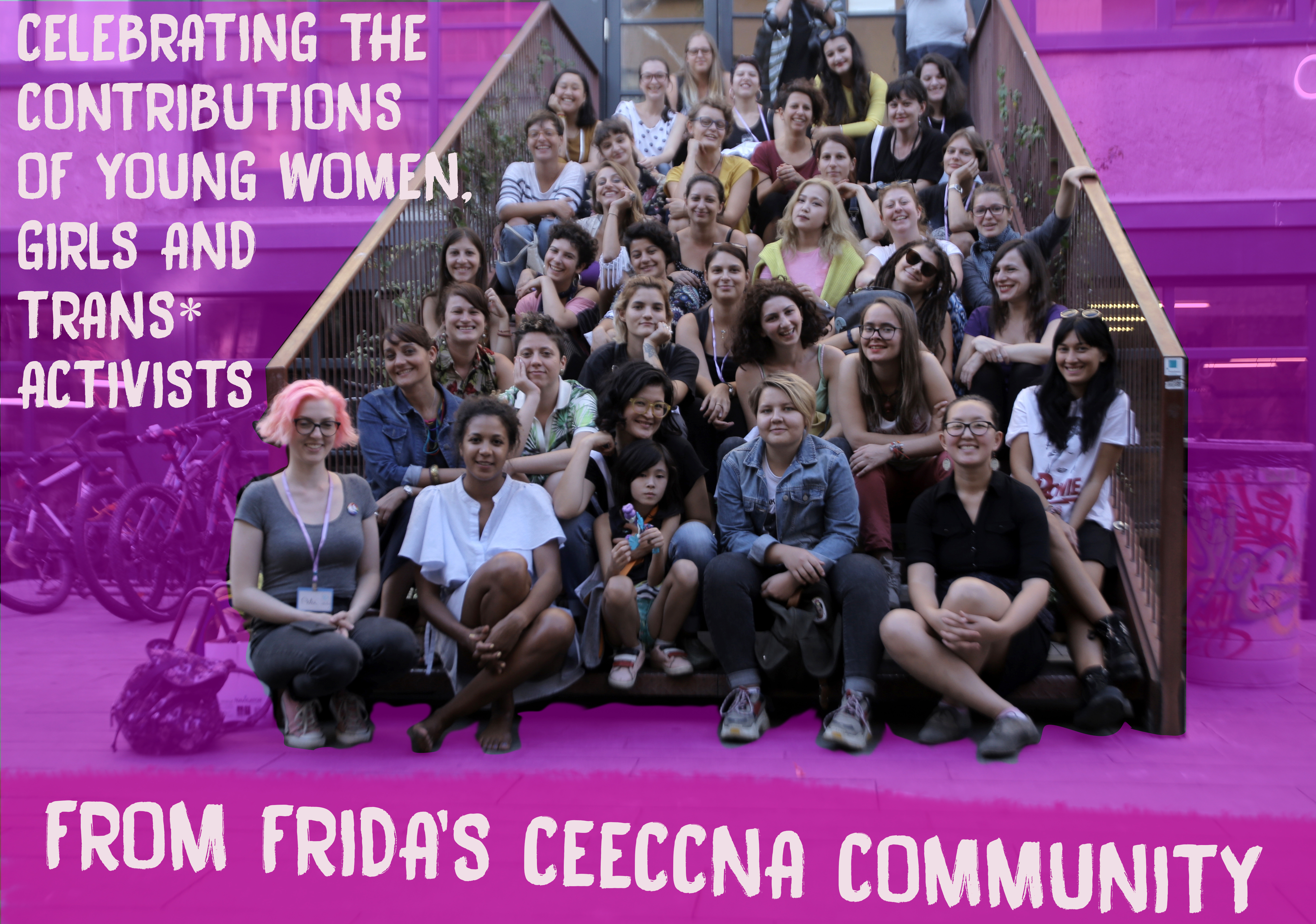 You know that at a time when feminist activists are facing security threats and backlash, the opportunity for us to be safe and physically together is precious. Coming from diverse backgrounds and identities–women, girls, LGBTQ+ people, ethnic minorities, remote and rural areas–they all found a common passion and energy at this convening. It was a space to absorb all this diversity, where young feminists could build connections, exchange skills, reflect on history, ideate collectively about the future and inform us about FRIDA's next strategic directions, sing and dance together and strengthen solidarity across borders and themes.
See the power of convenings by watching this powerful video!
The CEECCNA region is one marked by the rise of religious fundamentalist groups, repressive governments and increasing backlash against underrepresented groups such as girls, women, trans*, intersex and queer people, Roma and indigenous women and migrants. It is also a region that is often underrepresented in social justice movements and funding due to its limited decision making power. Since its very inception, FRIDA has supported young feminist activism in the region, which has contributed to the emerging girl, young women, trans* and intersex -led organizing and their influence on larger social justice movements in the region. I am so proud to see that FRIDA is currently supporting 40 unique young feminist groups from this region alone who are using brave and creative strategies to address the challenges within and beyond feminist movement at the national and regional levels.
This convening was a safe space for all of us, as funders and activists, to better understand the challenges and opportunities faced by organizers in this unique region. We are so proud for having created this unique opportunity for young feminists to come together and remind each other of collective organizing. We are now working on producing a bilingual (English and Russian) Convening Report and a reflection piece that summarises our learnings in a beautiful way!
Convenings are hard to organize, and even harder to finance. Make your first gift to FRIDA to offer  more safe spaces for young feminists to meet and connect and build a stronger, happier and fairer world together. Because there's magic in collective work. There is power in the merging of cultures and coming together of continents. And I saw it all first hand in Tbilisi, Georgia. Donate to FRIDA today!
With love and appreciation,
Saadat, on behalf of everyone from CEECCNA region and beyond