---
It's the most wonderful time of the year! FRIDA's 8th grant cycle is now officially open until May 4, 2022. During these five weeks, we invite applications from young feminist groups from all majority countries to apply. FRIDA uses majority countries as an umbrella term to refer to countries with varying levels of socio-economic, cultural, and political status. This includes countries in the following regions: South, South East, East Asia and the Pacific nations, Latin America, the Caribbean, West, East, South & Central Africa, South West Asia and North Africa, Central & Eastern Europe, the Caucasus and Central and North Asia.
Groups should be led by young women, girls, trans and/or intersex youth, who are aged 30 or less. At least 70% of your organization's membership needs to be women, girls, trans and/or intersex youth aged 30 or less. If your group works on improving the lives of young women, girls, trans and/or intersex youth at local, national, regional or international levels and believes in inclusive organizing, collective action and feminist movement building, we welcome you to apply to join the FRIDA community!
---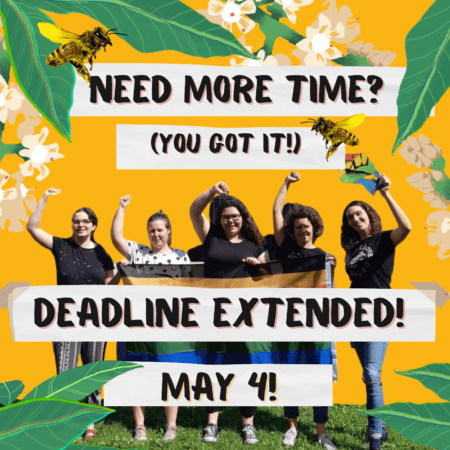 5 reasons why you should consider applying for FRIDA funding:
FRIDA funds are flexible: When you get funding from FRIDA, you get access to money that is flexible. This means that you can use the money for almost any expenditure related to the running of your collective. This could be core expenses like paying office rent and staff salaries or project-related expenses like financing a workshop or organizing a music festival. It's your money and we trust you to decide for yourself how you want to spend it.
FRIDA funds are for the newbies: Formed only two years ago? Haven't registered your group as a legal non profit? Never applied for traditional donor funding from anywhere before? FRIDA is just the right place for you. We encourage applications from young, newly established groups formed anywhere between 2015-2022 to apply. You are not required to be a registered organization in order to be eligible.
YOU decide who FRIDA should fund: This is the best part: you want the funding, so you get to decide who we should fund! FRIDA follows a dynamic participatory grantmaking process that stems from a core belief that young feminist activists are experts of their own realities. Once your group is screened by FRIDA Advisers – young activists just like you – and the eligibility criteria is met, you will be invited to vote for the top 3 groups from your region who you think should get the funding. Votes are tallied in the end and the highest scoring groups get the grants after a due diligence process.
FRIDA funds are more than just $$: FRIDA offers USD 6000 to all groups that are awarded grants but that is not all. In addition to the money, grantee partners get access to a global community and network of 200+ young feminist activists from all over the world, special grants like travel grants and collaborative grants to help strengthen your group's work and reach towards a shared common goal, and more. FRIDA aims to accompany you throughout your grantee partner journey with us.
Apply online in up to 6 languages: FRIDA's application is entirely online and you can access the application form in English, Spanish, French, Portuguese, Arabic and Russian.
Ready to apply? Please see all the information below:
To support groups applying from areas with lower bandwidth of WiFi connectivity, we have created a low resolution, summarized version of this application pack in English, Spanish, French, Portuguese, Arabic and Russian. Please click on each language to access it, if that is the case for your geographical location.
If you have any further questions about anything, we recommend that you read some frequently asked questions (FAQs) here. It is also available in French, Spanish, Russian, Portuguese, Arabic. If your question is not answered there, you can contact us at applications@youngfeministfund.org
If you require assistance in applying outside of these languages and/or do not have stable Internet access to complete your application online, write to us at applications@youngfeministfund.org and we will guide you.