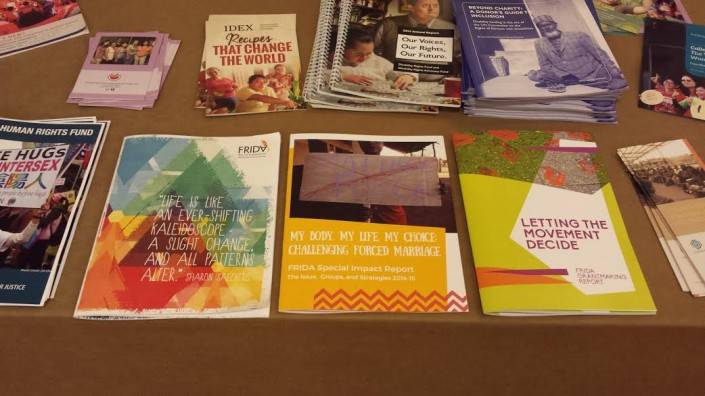 This month's photo is one that we love so much that we can't stop smiling while sharing it with you! FRIDA was one of the participants at the International Human Rights Funders Group (IHRFG) Conference in San Francisco where organizations and funding institutions from all over the world gathered together to discuss and share their ideas on funding, grantmaking, resource mobilization and philanthropy. The picture above showcases some of the publications by participants, including three by FRIDA:
1) Our annual report 2014-15;
2) Our special impact report on early marriage and;
3) Our first-ever grantmaking report.
Woot! Woot! 🙂
Pic credit: Nevin Öztop