Gender based violence (GBV) is insidious, everywhere and Women Human Rights Defenders (WHRDs) across the globe are all too familiar with this reality. As young women and trans youth, our bodies are vulnerable to the many manifestations of sexist violence: emotional, physical, cultural and economic. On top of that, WHRDs who organise against systemic injustice are prone to particular risks that are fundamentally tied to their gender and their political work as activists.

Young feminist frontline defenders' risk is compounded by the lack of access to resources

which exacerbate the threat to safety and security of young feminist activists.
Young feminists: we see you! FRIDA recognises that despite all of this risk and subjugation, young feminists have been kicking butt and taking names; fearlessly occupying the frontlines of impactful social movements and leading change all over the world. Even more now, when the injustices and social inequities of the system are laid bare through this pandemic.
We celebrate the work of young feminists across the globe who are defying the status quo and fighting for a feminist future!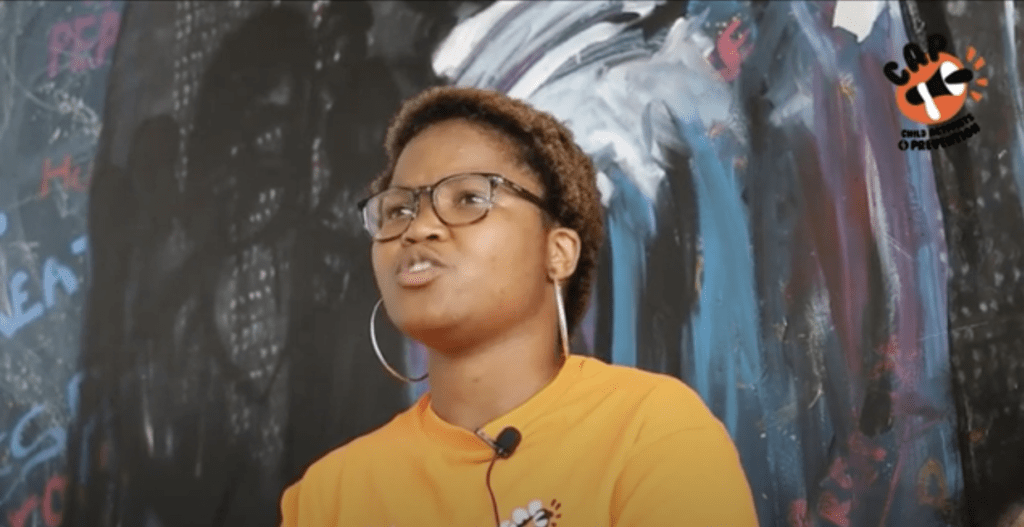 South Africa
Where a woman is murdered every three hours, Child Activists for Prevention is a group of teenage activists who are asserting their rights and channeling their rage against this systemic abuse. They mobilise youth in their community to end gender based violence, demand justice for survivors and victims and fight for their future. Throughout the pandemic, they have been harnessing the power of the internet to connect with youth across South Africa to engage action around ending systemic violence. Click here to see a video about their work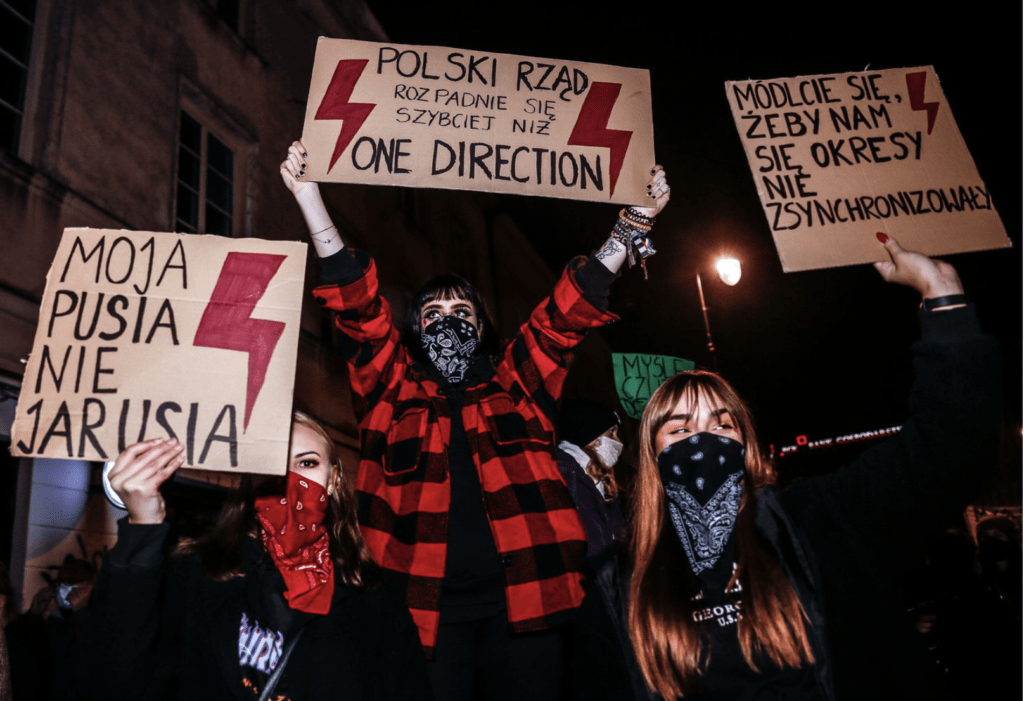 Poland
The government has been increasingly committed to stripping the autonomy of people who can get pregnant through the harsh criminalisation of abortion. Pro-choice activists have been mobilising heavily against this legislation and as these protests increase, it has also become evident that radical Young Feminists make up the majority of these numbers.Young Feminists like those working with The Abortion Dream Team are unapologetically fighting against this human rights issue and providing support to those who need critical access to safe abortion.
(Photo credit: PA Images)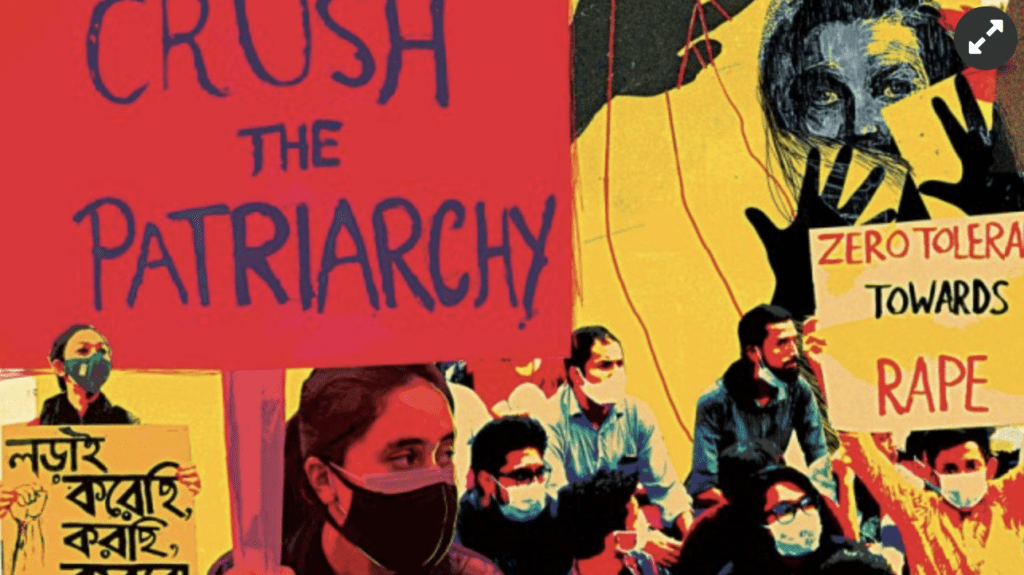 Bangladesh
The rates of violence against women and girl has been on an alarming rise for the past few years. Young feminist activists have been tackling this trend head on. In addition to occupying the frontlines of Bangladesh's #RageAgainstRape Protests, young feminists have been challenging rape culture and GBV through art activism, online engagement and education around mental health.
(Photo credit: Salman Sakib Shahryar)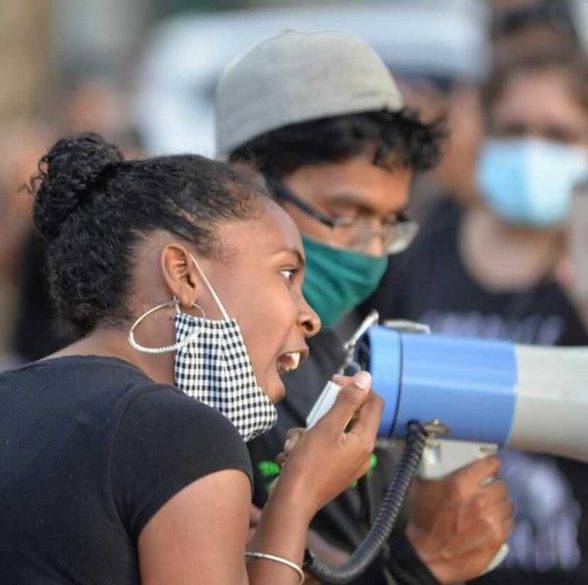 Trinidad & Tobago
The twin island state is currently in the middle of a gender based violence crisis. With rates of violence and homicide against women steadily increasing, local activists have been calling for a state of emergency. Young feminists have been leading this charge across the islands, demanding justice for the victims of GBV in Trinidad and Tobago and calling on the government to implement social and legislative reform.
(Photo credit: Youth Humanitarian Foundation)
As a fund for young feminists, led by young feminists, FRIDA recognises just how critical access to flexible resources is for these activists to sustain their often dangerous and unrecognised work. Here are some FRIDA Grantee Partners who inspire us every day with the groundbreaking activism that they are leading in their communities against GBV.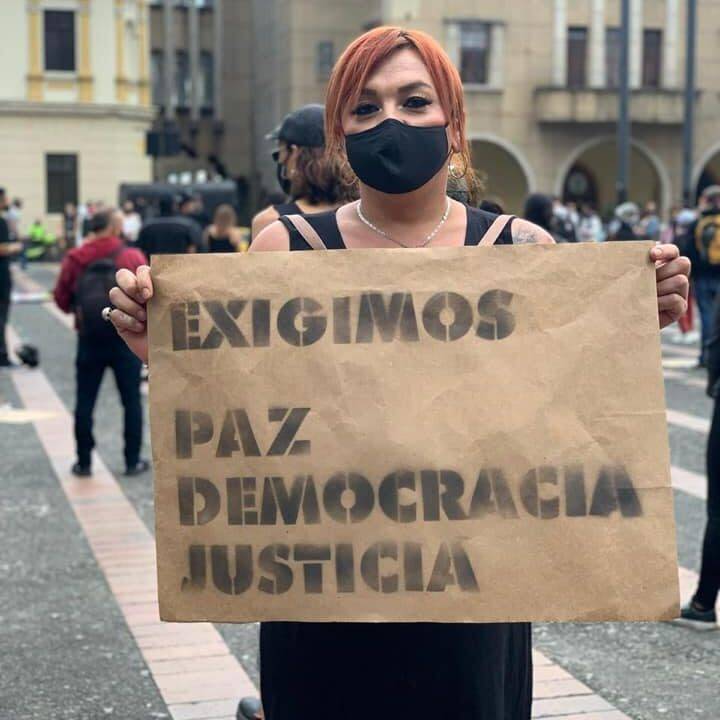 Armario Abierto is a Trans-feminist activist group based in Colombia. Their work focuses on realising the human rights of sex workers and demanding justice and freedom from violence for trans women. They mobilise in particular to protest the systematic abuses and harassment by State against LGBTIQ person in Colombia, as well as, rampant murders with impunity against their community.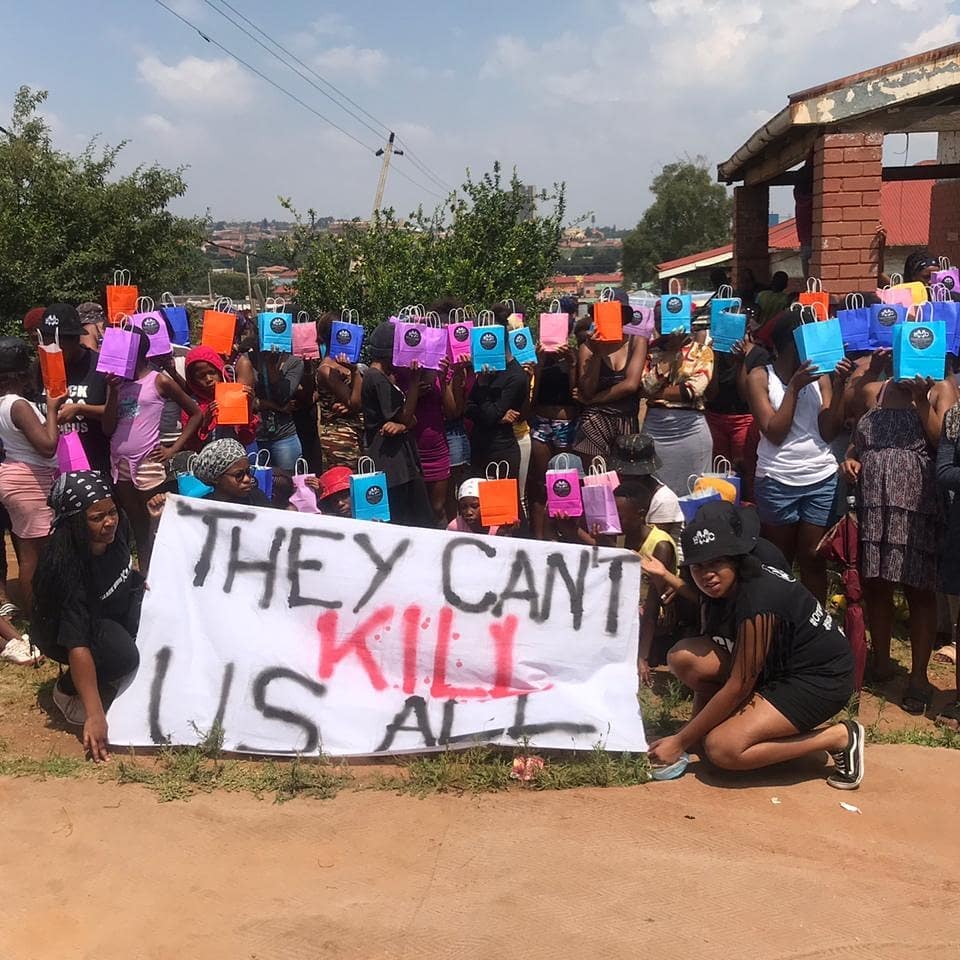 Black Womxn Caucus is a feminist group based in South Africa which works to create multi-pronged and cross-sectoral solutions to Gender-Based Violence and Femicide in South Africa (including violations against the LGBTQIA+ disabled communities). They advocate for thorough intervention strategies of GBV as it manifests in economic, political, social, physical, geographical, and psychological ways which reinforce a system that promotes violence against womxn and children.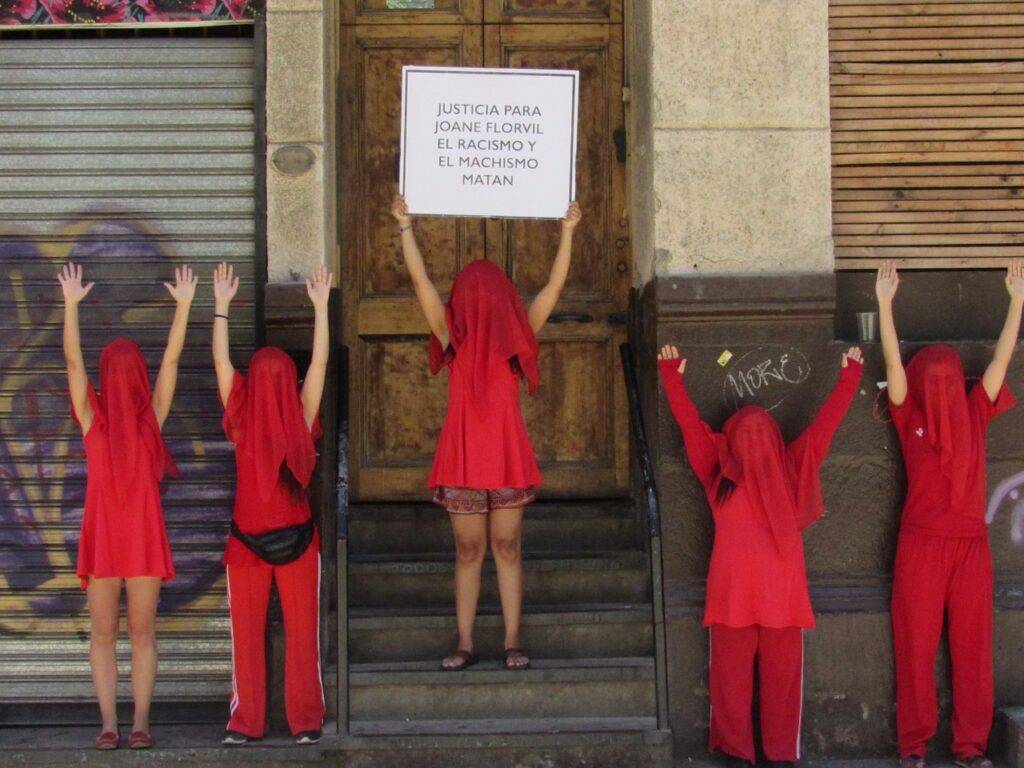 Brigada Migrante Feminista is a group founded by women and lesbian migrants in Chile. They work to guarantee full access to the rights of women and migrant children in their region, by interrogating racism, xenophobia and misogyny through a feminist intervention in public space. They generate networks of support among girls, young women and migrant women through co-build experiences of artistic, intercultural and feminist education. Through this pandemic, they have focused heavily on the combatting increased violations against migrant women in Chile.
Coalición Feministas de Cubana is a collective of Cuban Feminists who focus on the economic resilience and economic alternatives of sustainability for women in rural communities. They work to build a Culture of Non-Violence and support women who are survivors of GBV. Their work denounces, and visiblises the pervasive nature of GBV and femicide in Cuba, as well, supports victims and their families; in particular, rural women. The Coalition supports survivors to develop skills for economic empowerment that allow them to live and work with dignity.
FemSolution in Ukraine is a feminist, horizontal, anti-homophobic, anti-xenophobic student association committed to strengthening feminist discourse in public spaces through advocacy. They use performance art activism as a means of public engagement and awareness raising on issues of violence against women and other marginalised communities.
Miss Deaf Pride Zimbabwe is an organisation led by deaf Young Feminists. They work to destigmatise disability and empower their community through public engagement, awareness building and education. In addition to their work on eradicating discrimination, they focus on the intersectional issue of violence against disabled women. In their mission to fight GBV, they employ creative methods like visual and performance art as activism.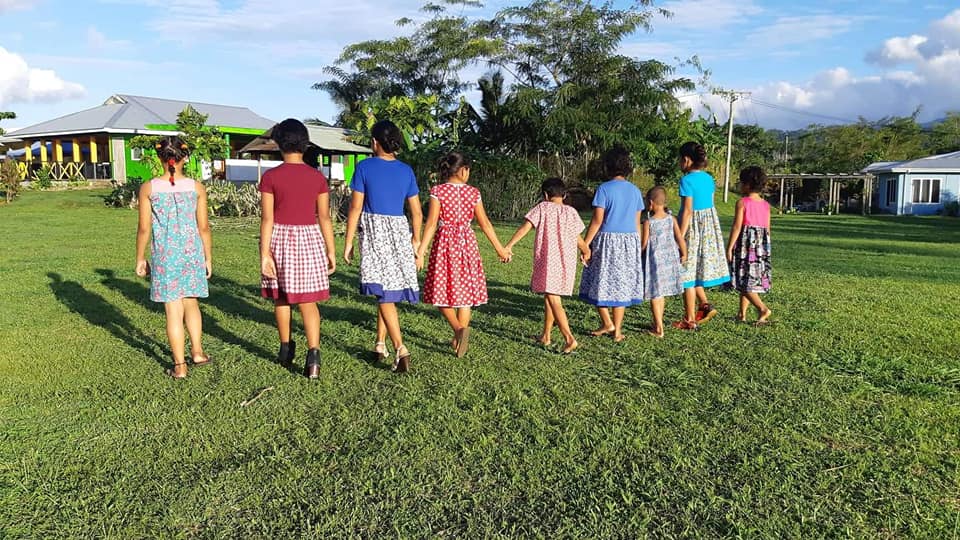 Sisters of Hope (Samoa Victim Support Group) was founded by survivors of GBV  and they work to support girls and young women in Samoa who are survivors of sexual and gender based violence. They focus on the survivors' rehabilitation, healing from trauma and reintegration into the community. Members and beneficiaries of their organisation have gone onto become advocates against sexual abuse themselves; speaking publicly in schools, amongst youth gatherings an in the media. 
Young Feminists have been critical to advancing social justice movements and now more than ever, they require resources to sustain their work. Consider supporting the work of young feminist activists like these groups and so many others, across the Global South by making a donation to FRIDA: The only organisation dedicated solely to supporting and catalysing young feminist activism, worldwide. Watch this space all month for a series of engagements on the incredible feminist activists who are risking their lives to fight for all of our freedoms.
A luta continua!