El dinero es político | L'argent est politique | Деньги политичны | Dinheiro é questão política | المال سياسي |
Returning USD 10 million that we owe to our communities
It gives us great joy to announce that FRIDA has been selected for a USD 10 million donation, the largest amount we have ever received from an individual or institution since our inception in 2008. The donation comes from MacKenzie Scott, a US-based philanthropist (and former spouse of Amazon founder and executive chairman, Jeff Bezos), who has been in the news for donating $8 billion in the past two years to nonprofit organizations, including women's funds. There is no doubt that this is a significant contribution and helps us move closer towards our mission of strengthening young feminist movements worldwide. This donation is also a clear reflection on the work and impact of the FRIDA ecosystem—from staff, advisory and board members, to the daily and often hidden work of a growing network of FRIDA grantee partners—and their critical role in making FRIDA what it is today.

While we are humbled and excited to receive this donation and map out the ways in which this money could strengthen the FRIDA community and our existing strategy, we acknowledge the source of MacKenzie Scott's wealth and its association with one of the most exploitative companies in the world. Amazon ended the last quarter of 2021 with a net worth of USD 438.118 billion, profiting off alarming and dangerous practices that violate human rights, perpetuate inequity worldwide, and harm our planet—including extreme tax avoidance, poor working conditions in factories, slave labour in their supply chain, and its catastrophic environmental impact. Amazon's supply chain and labor practices perpetuate massive violations of worker rights globally, including repeated and brutal crackdowns against its workers for unionizing and protesting. It is also no secret that Amazon enables and profits from the U.S. government's mass surveillance, detention, and violent deportation of immigrants through its Amazon Web Services platform.
As a feminist fund, FRIDA sees our role in philanthropy as a political act. FRIDA's mission in the philanthropic ecosystem is to challenge the norms and practices that perpetuate the existing colonial capitalist power dynamics. We work to challenge wealth and privilege, and recognize that philanthropic giving exists because of inequality and exploitation. This makes our role as grantmakers and fundraisers a radically political act because we try to be intentional about who we receive money from and who we redirect it towards. To learn more about our stance on this and the additional ethical dilemmas we face in this space, please read our Resource Mobilization Ethics Policy available in English, Spanish, French, Simplified Chinese, Arabic & Russian.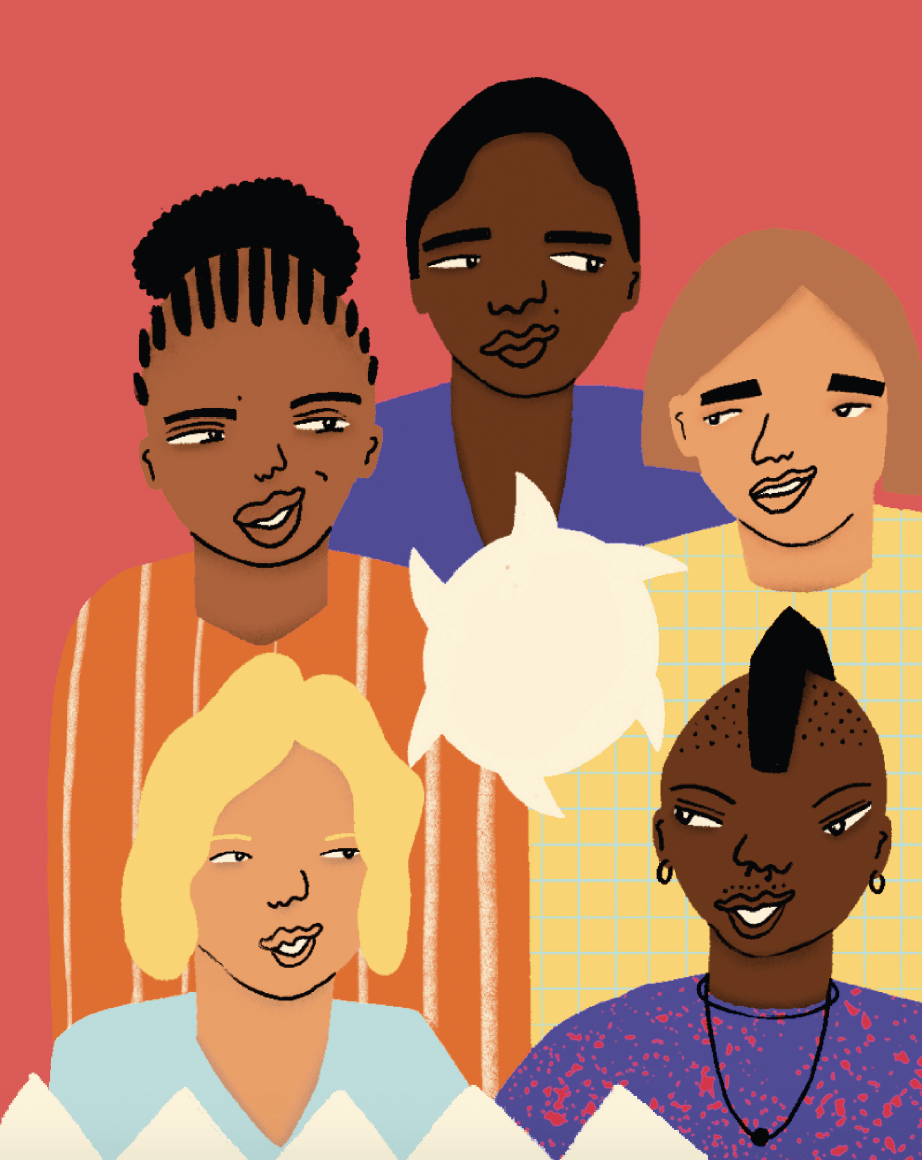 FRIDA's Resource Mobilization Ethics Policy was born out of our understanding that no money is 'clean.' Feminist philanthropy acknowledges this and uses its position of power in the philanthropic ecosystem to question where money is pocketed and redirect critical resources to the most under-recognized and undervalued communities. FRIDA—and a growing number of feminist funds—are interrogating the question of how to absorb philanthropic dollars from violent systems of capitalism as a means of reparations. In other words, we owe this money to our communities – particularly to Indigenous, Black and Brown folks – for the past and ongoing harms caused by the oppressive systems of racism, sexism and economic exploitation.
FRIDA's role as a feminist funder is threefold: a) to move the space towards reparations for past and ongoing harm; b) challenge traditional practises within philanthropy controlled by rich, older, white, cis men and women; and c) introduce alternate models of thinking about money and wealth. We do this by modeling a participatory grantmaking structure, exclusively resourcing and being led by young feminists, centering care in everything we do by challenging the hustle culture of our societies' capitalist structures, being transparent about where we receive money from, and exercising accountability at every step of giving and receiving resources. Guided by these principles, we commit to continuing to check in with the FRIDA community about this and other resource mobilization decisions.
Given the political role that resources play on our planet, MacKenzie Scott's donation is a significant and politically conscious act. Money is always political and so is fundraising in its reach and focus. They provide opportunities to be radically transformative in the way we exercise the choice to redirect our resources. We recognise Mackenzie Scott's position as a wealthy white cis woman from the US and how, through this donation and countless others, she has chosen to use her power and privilege towards something meaningful and tangible – particularly through making unrestricted, trust-based donations to organisations that work on issues often invisible to other donors in the sector.
As we welcome this donation and the feminist intent behind it, we maintain our deep concerns about the source of Amazon's profits, and vehemently reject the oppressive, racial, capitalist, and exploitative systems that have enabled this wealth to grow. With this clear position, FRIDA commits to using these funds as part of our larger reparative approach to wealth redistribution, shifting resources back to the hands of our communities, who Amazon and other governments as well as corporations have harmed and stolen from. We reject exploitative labor practices that form the basis of the prosperity of billion dollar companies like Amazon and continue to remain in solidarity with unionizing workers worldwide. We also know that this repearative approach alone does not change the balance of power, and that "the master's tools will never dismantle the master's house". We live and work in continued struggle in a world—and funding ecosystem—that does not yet operate with our radical principles, and invite you to join us in this ongoing fight.
---