Passion is power
Carla López, executive director of Fondo Centroamericano de Mujeres. She is often described by other founders as a passionate woman who had an amazing belief in the power of a young feminist fund back when it was just an idea.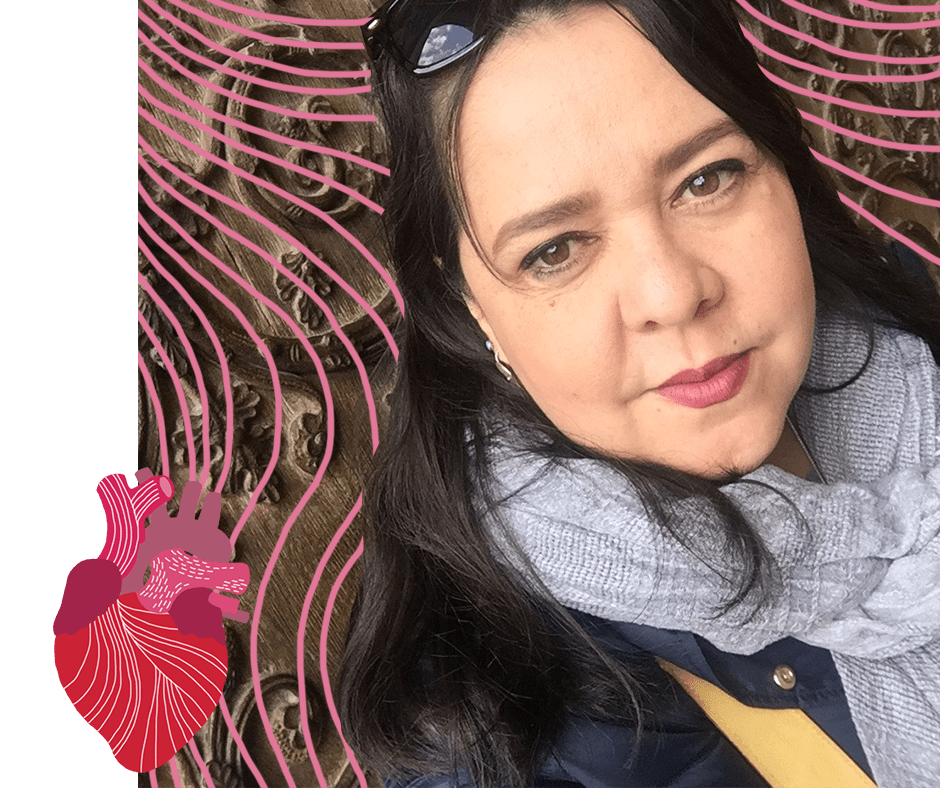 What is the story that led you to dedicating your life's work to women's rights activism?
I did an internship in a Nicaraguan feminist organisation. That was the first time I participated in a national feminist encounter, and I felt the strength of this great movement. I was also involved in a national campaign denouncing violence against women, and I remember some men saying nasty things to my friend and me, because they knew that we were involved in that campaign. That was the moment I said to myself, "This is it. This is what I want to dedicate myself and contribute to: women's rights."
Can you tell us how you first became involved with FRIDA? Where does the story start for you?
I work for the Central American Women's Fund (FCAM) . Back in 2004, FCAM was the first women's fund creating a grant-making programme focussed on funding and strengthening grassroots organisations led by girls and young women. I was its Programme Coordinator. With our grantee partners, we learnt a lot, and after an AWID meeting with young activists, it became apparent that a global women's fund led by young women was needed. AWID asked FCAM to join efforts with them and some young feminist activists to create it. That is how I had the privilege to be a part of FRIDA's inception.
Tell us about the meeting that birthed FRIDA in Beirut in 2010 – what was the energy in the room? Any particular stories that you can share about that day?
I remember the strength and passion of Amina, Rachel, Perla, Betsy, Pauline, Nadine, Mariam, Ana, Lydia and Angelika. All of us were excited and ready to do it, and we did it! I remember the creative discussion on how we should name it. After thousands of ideas, we got stuck. We started talking about the Fund's mission and creating a list based on that. We realised we had elements to create an acronym and link it to one extraordinary and transgressive woman. That's the way we found the perfect name: FRIDA [Flexibility, Resources, Inclusivity, Diversity, and Action].
Looking back on the experience of getting the Fund to where it is now, are there any moments that stand out to you?
FRIDA has shown interest and commitment to influencing the philanthropic world. I am proud of and inspired by the the ability of FRIDA to connect with other movements and collaborate to have greater influence. Their efforts with Disability Rights Fund and Red Umbrella Fund are two examples of this. Together they are providing evidence and demonstrating that it is possible to challenge power relations in philanthropy.
Why was a young feminist fund important when it was founded? Why is it important today?
Although there are foundations and funds of women committed to the most marginalised populations in society, it is very important that representatives of these populations can be a part of the philanthropic world: as donors, as partners from whom we can learn how to do our job better, and collectives that can challenge us to be more coherent. This is the case of FRIDA and other funds that have been created, like, for example, the International Trans Fund.
Through watching FRIDA grow, what have been the major lessons learned for you? Were there changes to what you initially envisioned?
Young women have been an important part of social movements and are crucial in these struggles. Due to my work with FCAM and other feminist organisations, I have never doubted the strength and commitment of young women. So, from the beginning, I knew that FRIDA would quickly become an important reference in philanthropy for the social change arena.
I believe that in these seven years, I can say that I am amazed at their ability to create globally, their willingness to share their wisdom, and their humility to want to learn and build with others.
Do you have a favourite memory from the process of bringing the Fund into existence and watching it grow?
FRIDA's participatory grant-making process is based on the one we have at FCAM. Seeing FRIDA's capacity to scale it up and use it at a global level amazed me. They showed global donors that it is possible to give decision-making power to grassroots movements. The only thing they need is the political commitment to shift the power.
What has been your experience of FRIDA's role in the current funding ecosystem?
FRIDA is demonstrating in practice that you can be a global donor and find the mechanisms to be connected with grassroots work, define strategies with an intersectional approach, and also create a horizontal functioning structure dedicated to movement building.
What does International Women's Day mean for you, if anything?
March 8th is a day to remember, honour and celebrate the struggles of our ancestors, of the women who before us fought for our rights. It is also a day of global collective action to continue fighting, to keep shouting #NiUnaMenos, to continue demanding our sexual and reproductive rights, economic justice, and other demands. For me, March 8 is also a day to continue inspiring and confirm that we are not alone, that we are many and together we are fighting to change the world. On March 8, 2018 we will stop the world and we will take to the streets, we go to the #HuelgaFeminista!